CUSTOMER REVIEWS
We do have great customers...!! Thank you to all for taking the time to write these reviews - they mean everything to us.
Write a Review
I have recently been moved by Smartmove Removals Company. The team provided an excellent service - which was both reliable and a seamless process. The guys had some skillfull manoevres which proved useful with some of my antique furniture, that needed handling with care! It wasn't an easy move for me but the guys took all of the stress out of the situation with their warmth and empathy and even made the process fun! Smartmove is a well established company and I would highly recommend them.

Thank you guys


Victoria Greenhouse - 10th June 2019
Fabulous move thanks to smart move lovely guys we moved into a tiny cottage and they got everything upstairs no problem ,ll
Julie Day - 10th June 2019
Amazing service. They arrived 10 mins before the move time started, appraised the items to be moved and planned it all out. They assured us that it was going to be straight forward and it was. At 9am sharp they were ready to start the move. It all finished with time to spare. They were in no hurry to leave. They even helped us find a few items that had been ignored during the packing.

They also took full responsibility for a bed that got slightly damaged during the dis-assembly. They fixed it at their own cost and time.


Azahar Machwe - 3rd June 2019
I used Smartmove earlier this year and they were absolutely great. I had a pick-up from 2 different locations, an oversized upright piano and 4 lots of stairs to get up. The best thing about them was it was dealing with real people who were flexible about the move, rather than quoting limits or price brackets at me. I still don't know how to play the piano very well, but everything else turned out wonderfully. I couldn't recommend them more
Oliver Grills - 3rd June 2019
We also have many independent reviews
---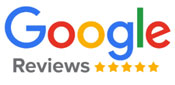 Wendy Jarrett
April 8, 2022
Great company to work with. Harry and Conrad made an enforced move for my 87 year old mother run both smoothly and very cheerfully. They also went the extra mile by placing her many garden pots in an attractive arrangement, making her new, rather barren, stone filled garden look lovely. Well done guys, first class!
Claire Furlong
May 15, 2022
Smartmove packed us up and moved us and were fantastic from start to finish. Izabela in the office was incredibly helpful and patient with our never-ending date changes. Our packers and movers, Ben, Harry, Charlie and Conor did an amazing job, worked so hard and made the whole thing easy, as well as being great guys to have around. We couldn't have asked for more. Highly recommended.
Tom Carlisle
April 21, 2022
Smartmove were outstanding - they made our move itself the least stressful part of moving house. The movers were professional, considerate and companionable: they packed our entire house up carefully and quickly, disassembling furniture where necessary and even at one point hoisting a bed out a window. I never felt like our possessions were at the slightest risk of damage and they were incredibly easy to unpack at the other end. Highly recommended.
Hannah Pick
March 20, 2022
Amazing! So glad we chose Smartmove! From the initial visit, Smartmove were friendly, professional, and very responsive. The packing and moving team were lovely people, so helpful and really took the stress out of the moving; it was a pleasure having them around! Late in the day on move day the team were so efficient and patient and so lovely with our children. My daughter is still talking about Harry! I can't recommend them enough, they were really excellent all round.
Mel Carlisle
March 29, 2022
Thank you to Charlie and the guys, they made the actual packing and moving days probably the least stressful part of moving house!! They did a full packing service for us after I injured my back (what a good excuse) and sent us off for a day off while they did it all, it was great. They were very cheerful and helpful with dismantling and putting our furniture back together and putting everything where we wanted it. They didn't complain (too much) about our 18 boxes of books. I also found it really easy to communicate with the office team who were really flexible with dates at the last minute. Thanks again!
View all of our Google reviews