CUSTOMER REVIEWS
We do have great customers...!! Thank you to all for taking the time to write these reviews - they mean everything to us.
Write a Review
I used Smartmove 6 years ago and they were fantastic. I used them again and once more and again, fantastic. I would not choose anyone else. They are a friendly, professional and an extremely helpful team. Thank you so much for all your help.
Peggy Tomlin - 28th May 2020
We moved during the early days of the lockdown (into an unoccupied property) and Smartmove Removals were absolute lifesavers.

They were extremely helpful and highly professional, ensuring to follow all social distancing/ PPE rules, and we would not hesitate to recommend them to others.

Thank you to all those on the team who made our move possible.
Simon Thomas - 16th May 2020
Absolutely brilliant, from our initial phone enquiry until we waved them goodbye. Matt and Justine have both been very helpful answering our queries. The video assessment of what needed moving was easy and Matt was easy to talk to. The team we had on the day were professional, friendly, hard working and very careful with our belongings. We were very impressed with the whole process and would highly recommend Smart Move Bristol.
Lyn Hamilton - 6th May 2020
I cannot rate Matt and his team more highly. From the initial consultation to the day of the move, everyone at Smartmove was friendly, professional and hard working with a real 'can do' problem solving attitude. They took the stress out of one of the most difficult parts of moving home, and I will forever be grateful and recommend them for it!
Dan Moulton-Bicknell - 27th April 2020
We should like to thank you for moving us so efficiently last week. Our move was carried out by two very kind, very strong, gentlemen, who could not do enough to help us at this difficult time.
This is the second time we have used your company, and both times the service has been excellent. We highly recommend Smartmove.
Ann & Mike Trevanion - 15th April 2020
We'd like to say a huge thank you to Matt, Justine and the whole team at SmartMove for getting us moved at a very challenging time.. The service was fantastic, Simon was a trooper and Sat too on moving day and the move was handled with good grace and good humour from start to finish. We can't recommend SmartMove highly enough. Just brilliant - thank you.
Marianne West - 2nd April 2020
Can't recommend Smartmove enough. Really friendly, professional and polite. Hugely helped the move day be stress free and were so impressed with all those at Smartmove. From speaking to Justine, Matthew quoting and the guys doing the move they were efficient, helpful, friendly and made the whole process so much easier.
Andrew Oliver - 16th March 2020
I can highly recommend Smart Move Bristol I used them in 2015 to move to Guildford from Bristol, and then back again in 2020. They gave the cheapest quotes. Checked how much furniture I had (2nd time via video on the phone) Both times it was borderline if it would fit into a 3.5 ton van. Instead of a charging more for a 7.5 ton van we went for a 3.5 van to keep costs down, and it did just fit in. Were friendly and helpful on the phone. Simon and Johhny turned up on time on the day and were friendly and cheerful and did a great job.
Brad Webb - 10th March 2020
Great service from smart move which was doubly appreciated as we were only a few days away from welcoming our first child into the world so keeping it as smooth and stress free as possible was extra important for us. Fortunately the team were excellent, super helpful and would certainly recommend and use them again!
Be Arrowsmith - 2nd March 2020
AMAZING! My daughter had the full packing service and removal as she recently had twins. The team were so courteous, kind and amazingly efficient. What seemed like a monumental task they just carried out with great humour and assured us not to worry. Simon was there both days and he ensured it went without hiccup. On behalf of my daughter I cannot recommend them
Highly enough. Thank you so much. You made the impossible possible.
Sue Buckley - 13th February 2020
We also have many independent reviews
---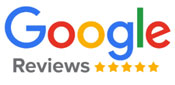 Jessica Dodd
April 10, 2021
We were really happy with the service. The guys were all great especially all the packing team who did such as efficient job and were super friendly too. It could have very stressful moving with two young children but they made it as painless as possible. Jamie  ( think he was the supervisor) was amazing, keeping us informed at every stage, explaining how everything would work and coordinating everything so it ran smoothly. He also kept us relaxed too by being so cheerful!
Laura Lander
March 13, 2021
We used Smartmove for our house move last week and they were fantastic. The quote and booking process were quick and efficient, thanks to Matt and Justine. The team packed everything for us the day before the move, making sure to leave us with any items that we wanted for overnight. The move day went smoothly and it was great to have all of our beds and furniture reconstructed before they left. The team were all polite, efficient and friendly and made the move stress free. Highly recommend and would definitely use them again next time (although we're hoping to stay put for a while now!). Thanks to Liam, Mark, Harry, Omar, Mo, Luke and Alex!
Mark Tubey
April 6, 2021
Our learning difficulties adult son had to move flat in March. The company took time to understand his needs and made sure the team doing his packing the day before were the same as were moving him the next day. This gave him reassurance and confidence. On the day they were prompt, of good humour and kept our son happy. At his new flat they did their best to put items in the room he wanted to. An excellent job, thank You!
Jon Easthope
April 10, 2021
We used Smartmove to pack + move our belongings from Bristol to Wiltshire in March 2021 and were thoroughly pleased with the service provided. We experienced a lot of setbacks and uncertainty with our house purchase, but Smartmove were very flexible, understanding and helpful with respect to changes in our moving date. Both the packing and removals teams were very friendly, professional and accommodating. Our possessions were well looked after throughout the move and took great care with the reassembly of furniture. I'd highly recommend them!
Michelle Royce
March 27, 2021
Smartmove Removals were amazing, we actually couldn't fault them. After quite a stressful conveyancing process moving day wasn't stressful at all! They arrived on time, packed up the vans carefully but quickly. In hindsight we should have got them to pack our boxes too! Thanks for your help.
View all of our Google reviews