CUSTOMER REVIEWS
We do have great customers...!! Thank you to all for taking the time to write these reviews - they mean everything to us.
Write a Review
So glad we chose Smartmove! Brilliant service from start to finish for our move to Devon. From Matt and Justine organising, to Jim and his team on the day, big thanks from us. Would definitely recommend!!

Darren Jarvis - 7th October 2020
I cannot recommend Smartmove enough! Liam and Sam were absolutely amazing! They made the whole experience stress free and kept us entertained along the way too :) My day would have been ten times more stressful without them, I will 100% be recommending you to friends. Thank you so much x
Leah Bidwell - 7th October 2020
Smart move moved us two weeks ago and I can't praise them enough from Justine the friendly lady in the office to the actual men who moved us Harry, Carlos, Saht and Carlos. All were polite, friendly and very helpful. Most definitely use them again.
Lynne Lloyd - 8th September 2020
Ricky, Badger and the gang helped us move over the last couple of days and they were absolutely brilliant. Really positive and helpful and made the whole process much less stressful. Thanks so much!
Kiki Dawes - 29th August 2020
Smart Move Removals are excellent and we would definitely recommend them. They made the video survey really straightforward and cane back with a quote very quickly. They were the most competitive out of 5 removal companies that I had quotes from. Very friendly removal team who disassembled and reassembled furniture with ease. They planned the move really well. 5 stars!
Jonathan Campbrll - 14th August 2020
We contacted Smartmove for our long distance move from Bristol to Shetland on the recommendation of a friend they had moved earlier this year. Our friend could not have been more right! They were excellent all the way through, from the video quote, dropping off boxes, not being phased at the volume to be moved, dismantling and rebuilding at the other end, even taking our unwanted items and rubbish away to the tip! Right from the first call they inspired confidence and the move itself was done with such pleasantness and good humour it became stress free. I would not hesitate to recommend!
Janice Jones - 13th August 2020
Ben and Liam did a great job with our office move yesterday - the van was loaded up in under an hour and they worked well together to minimise disruption on arrival at our new premises. They were most helpful in distributing the boxes to where they needed to be on the new floor plate, communicated well and generally provided a most efficient service! Would definitely use again.
Jude Taylor - 22nd July 2020
I used Smartmove 6 years ago and they were fantastic. I used them again and once more and again, fantastic. I would not choose anyone else. They are a friendly, professional and an extremely helpful team. Thank you so much for all your help.
Peggy Tomlin - 28th May 2020
We moved during the early days of the lockdown (into an unoccupied property) and Smartmove Removals were absolute lifesavers.

They were extremely helpful and highly professional, ensuring to follow all social distancing/ PPE rules, and we would not hesitate to recommend them to others.

Thank you to all those on the team who made our move possible.
Simon Thomas - 16th May 2020
Absolutely brilliant, from our initial phone enquiry until we waved them goodbye. Matt and Justine have both been very helpful answering our queries. The video assessment of what needed moving was easy and Matt was easy to talk to. The team we had on the day were professional, friendly, hard working and very careful with our belongings. We were very impressed with the whole process and would highly recommend Smart Move Bristol.
Lyn Hamilton - 6th May 2020
We also have many independent reviews
---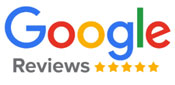 Hannah Carlisle
January 5, 2022
The folks at Smartmove were absolutely amazing. They went above and beyond to support our house move. They were responsive to queries, patient when things were difficult with our sale/purchase, reassuring when we needed it and super efficient when we finally managed to exchange and move. We used their pack and move service which was worth every penny. I would absolutely use their services again and happily recommend them to anyone and everyone!
Ann Carrington
January 2, 2022
I felt confident that Smartmove would provide an excellent service from the moment Matt visited my home. He was reassuring about the items that I thought would be problematic, including a large dining table which I feared would not fit through the entrance of the new house. On the day of the move Liam, Nathan and Jason were brilliant! Nothing was too much trouble and they were friendly, polite and so hardworking throughout the whole process. An additional member of the team also came and took great care in dismantling and packaging my grandfather clock. I would have no hesitation about recommending the service.
Janie Ankers
January 10, 2022
Wow so impressed with the team from Smartmove. They were punctual, communicative and so friendly. They took care to learn my children's names, and ensure all of our most treasured items were really well cared for. They left us what we needed to make our last night in our old home special, and went the extra mile in the new home for us. We highly recommend Smartmove and would be happy to recommend them to everyone. Thanks for making such a big moment in our lives so much less stressful than it could have been!
Ariane Gerami
January 14, 2022
We used Smartmove Removals in June 2018. Matt and Justine answered any queries before the moving day really quick. The staff on the day was on time, worked hard (and it was a challenge with 4 flights of stairs), was friendly and efficient. I would certainly use them again if I had to move in the future. Edit: I used Smartmove Removals again twice in the space of 3 months in the summer of 2021. They were great and even allocated the same ppl, which made it so much easier.
Stephen Nichols
December 6, 2021
Can not recommend Smartmove Removals highly enough, they took the stress out of the whole process, from first contact, they were accommodating, very flexible with dates in these trouble times. We were very happy with the price quoted for full packing service and the moving, they came in the day before the move and packed everything up, and loaded one van, which they stored for us, just leaving the minimum to get by with, the bed, one sofa, etc, Harry and the team work hard on both days, nothing was too much trouble, they brought 'wardrobe boxes' to transfer our clothes from the wardrobe for the move and then put the clothes into the wardrobe at the new house, dismantled the bed, then assembled it in the new house. Totally value for money, can not thank them enough, as I said before, cannot recommend them highly enough, would use them again, thank you very much.👍👍👏👏🙏🙏
View all of our Google reviews