CUSTOMER REVIEWS
We do have great customers...!! Thank you to all for taking the time to write these reviews - they mean everything to us.
Write a Review
Fabulous move thanks to smart move lovely guys we moved into a tiny cottage and they got everything upstairs no problem ,ll
Julie Day - 10th June 2019
Amazing service. They arrived 10 mins before the move time started, appraised the items to be moved and planned it all out. They assured us that it was going to be straight forward and it was. At 9am sharp they were ready to start the move. It all finished with time to spare. They were in no hurry to leave. They even helped us find a few items that had been ignored during the packing.

They also took full responsibility for a bed that got slightly damaged during the dis-assembly. They fixed it at their own cost and time.


Azahar Machwe - 3rd June 2019
I used Smartmove earlier this year and they were absolutely great. I had a pick-up from 2 different locations, an oversized upright piano and 4 lots of stairs to get up. The best thing about them was it was dealing with real people who were flexible about the move, rather than quoting limits or price brackets at me. I still don't know how to play the piano very well, but everything else turned out wonderfully. I couldn't recommend them more
Oliver Grills - 3rd June 2019
We also have many independent reviews
---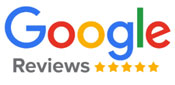 Caroline Dillon
January 6, 2021
I cannot recommend Smartmove enough! Our move date changed so close to Christmas and Matt and Justine were so accommodating with us and our needs. Not only was the service a great price, the guys that moved us (Johnny, Dale and Craig) were so excellent! They made the day such a pleasant, completely stress-free experience. It was so helpful how they took our bed down and put it up again for us, they protected all of our brand new carpets, were so polite and generally lovely! If you're moving, you'd be crazy not to hire Smartmove!
rory garraway
December 23, 2020
Excellent service. Justine was great and very understanding when our completion date moved a couple of times. They quickly rearranged dates to suit us. Liam and Harry on the day were superb, easy going and attentive. They made the whole process very smooth, 10 / 10.
Leanne Peachey
December 18, 2020
What a brilliant company offering a brilliant service. From the start the communication was excellent and Justine was great when we had to keep changing our date. We used the packing service which I would highly recommend. The guys who packed us up were very professional and efficient then the team who moved us were just super in every way. I highly recommend using Smart Move if you want a removals company.
Heather Macdonald
December 17, 2020
The were all brilliant. Justine was really friendly and reassuring about the move as I was super anxious about it. Ricky and his work mates were friendly, reassuring and just lovely. Thanks so much Smart Move, will definitely recommend:)
gianfranco trucchi
October 31, 2020
Awesome service & value for money, thanks to everyone for your help! Justine, you have the patience of a saint & kept me sane when the date changed twice. Ricky & Simon you were great on the day, very professional & friendly & a good laugh when we were getting stressed. We couldn't have had a better crew to help us move from one county to another. Thanks again guys!
View all of our Google reviews