For updates on moving house and our response to the government restrictions related to the coronavirus, please read our
blog
or check our
Facebook page
CUSTOMER REVIEWS
We do have great customers...!! Thank you to all for taking the time to write these reviews - they mean everything to us.
Write a Review
Smartmove have taken care of my 3rd home move in 18 months, each with its own challenges and each executed with 5 star service. From the office staff to the guys doing the heavy lifting on the day, these guys really remove the stress from what can be otherwise a stressful experience. They are basically a professional and reliable company operated by hard working nice people who care about their customers.
Christopher Wooldridge - 7th August 2019
Thank you so much. What started off a smooth operation got a lot more complicated with a delayed completion. You were all kind and professional throughout and I apologise for the delay. We were so grateful you didn't give up on us and got us in to our new home. You were lovely with the kids, the pets and even us and we would definitely recommend you. Thank you again.
Sam House - 27th July 2019
The move from Bristol to Cardiff took place on the wettest day of July. It poured and the movers got soaked, however they managed to keep all my goods dry! They were efficient and cheerful, even in all the rain. I would highly recommend Smartmove. From Matt's initial visit to the end of the move they were very professional.
Sharron Rutherford - 26th July 2019
We couldn't have been more pleased by the service provided by Smartmove during our recent move from Bristol to Leicestershire.
On the day our three removal guys worked so hard and were extremely careful and efficient with our belongings, nothing was too much trouble even a very large and heavy tree in a pot that I wanted to take. It arrived safely.
I was very pleased with the whole service, right from the initial quote, helpful information from the office through to the move itself and would not hesitate to recommend Smartmove to anyone.

Lindsey Judkins - 25th July 2019
Way better than expected! from the moment of Smartmove's arrival to their departure we felt relaxed and confident about our move. You know when things feel right! We opted for part loading the previous days to give ourselves more time at the destination, the guys introduced themselves on arrival and got straight to work on one of the hottest days of the year! Nothing was too much trouble after showing them around the contents to be moved, we left the guys to decide what to move and how it would be loaded. Top marks all round! Thanks Smartmove!
John Bethray - 19th July 2019
Friendly, professional and competitively priced.
We moved from Bristol to Aberdeen and used the partial pack service.

The whole move felt very calm and organised, the guys were friendly, quick and efficient. Our furniture and belongings were looked after well throughout. We have moved house several times over the last few years and although a big move felt less stressful than previous moves thanks to smartmove!
Highly recommended! Thanks :)


Michelle Milroy - 19th July 2019
Excellent communication throughout. So understanding about changing completion dates etc. The most "human" people we dealt with in the whole moving process to be honest.
Alex Smith - 16th July 2019
Smart Move are amazing from start to finish. I am a single Mum who has moved with them 4 times. They are professional, friendly, efficient, courteous and make every move, despite how stressful it is as though they are there for you. I would recommend them to anyone. I hope I do not have to move again anytime soon but if I do, I would not hesitate to choose them again for all the services they offer. Thank you. I am so grateful. Isla Gammack
Isla Gammack - 3rd July 2019
I moved house with Smartmove a month ago, I have had nothing but disappointment since. While moving we had a stain on our old home carpet (they did come to clean it but it didn't come up), broken wardrobe shelf they attempted to hide, broken tumble dryer drawer (yet to be resolved), a petrol lawn mover tipped over the lawnmower itself and other items. Al the boxes were left downstairs as the removal guys didn't have blue shoes and didn't want to take their shoes off. All we have asked for is our tumble dryer to be repaired, we have sorted the rest... a month on an we are still being ignored.
Samantha Penny - 30th June 2019
Brilliant staff. Knowledgeable and always helpful.
They stand out from the crowd because they care. Great service well done people.
I would always recommend them and use them again.
Vinesh Tapsee - 30th June 2019
We also have many independent reviews
---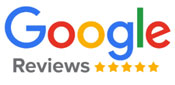 Leanne Hall
January 27, 2020
Great service. Everyone very friendly, helpful, efficient. Accommodating and patient with our date changes. The packing service was invaluable. Having our boxes packed and some stored the day before freed up space for more packing. Great attention to detail, Charlie even thought to leave out a spare lightbulb and funnily enough the hall one went that last night.
Sarah Buckley
February 16, 2020
Genuinely couldn't recommend Smartmove removals enough. They were incredible. We had a full packing service and then removals service the following day. They were on time, friendly, professional and really understanding of our situation as we were moving with newborn twins. The quotation was provided quickly, there were no additional fees and all the packing equipment was provided. I'm so grateful - moving house with babies could have been awful but you made it as smooth as possible. Thank you.
Jo Foreman
January 19, 2020
The team were fantastic and made our supremely stressful moving day far less so than it would certainly have been! They were friendly and professional and very efficient. They took the strain from the bulk of the physical side of the move and remained polite and helpful throughout. We would highly recommend SmartMove!
Katie Curtis
December 16, 2019
The SmartMove team who moved us were just brilliant. Punctual, quick, efficient and friendly and polite with it. Nothing was a problem - they even helped us catch our fish to get them into a pot for transport. They helped to make what could have been a really stressful experience much more bearable. I would also highly recommend the full packing service. Saved us so much time. Thank you!!
Katherine Grafton-Green
January 14, 2020
The team were fantastic! We even had the boss help on the Sunday! Nothing was too much trouble. Their sense of humour kept us going through the stress of moving. The team went over and above and we miss having them around after spending two days with them. I would definitely recommend Smartmove. Thanks again gents. Katherine and Anthony
View all of our Google reviews