CUSTOMER REVIEWS
We do have great customers...!! Thank you to all for taking the time to write these reviews - they mean everything to us.
Write a Review
Thank you Smartmove. An excellent service from beginning to end. The removal guys, who were a pleasure to have around, were totally professional and worked extremely hard. I would definitely use this company again, and can thoroughly recommend them. Thank you again for making a stressful day easy.
Catherine Morgan - 4th February 2020
We had Simon, Jonny and J turn up bang on time. They packed our 3 bed house in to their 2 trucks within 1 hour 45 mins. They were incredibly efficient and did everything with a smile and sense of humour. At drop off one of the Van's was different to the day before. Simon explained that the original had broken down on the way back to the yard. This means that they moved all our stuff twice in one day.legends When we got the go ahead to get in to the new house Simon and Jonny were right on time and absolutely brilliant. Unpacked their Van's in to our new house within 2 1/2 hours ish. Thankyou
Kerry and Richard Lewis - 2nd February 2020
Firstly can I say what a great team we had on our move date they were efficient, quick, polite and nothing was too much trouble for them. Our completion went completely wrong on that day and it was the most stressful day of my life but your lads were brilliant very calm and patient. We eventually got the keys at around 6pm. The service you provided was excellent they still moved us in with a smile and a joke taking out all of the overwhelming feeling of embarrassment I was feeling at that moment in time. We were recommended your company and were so glad we chose to move with you with you.
Tracy Sherwood - 29th December 2019
I would definitely recommend Smartmove, the guys were great, very efficient at packing the van and doing it all with a smile despite us living in a top floor flat so they had to go up and down lots of stairs! They got all our furniture into the right rooms in our new house which made it easy to unpack and settle in. Thanks very much!
Angela Jacobs - 23rd December 2019
Smartmove were very efficient and friendly right the way through from the initial quotation to moving into our new home. On the day movers can do, energetic and friendly attitude was refreshing in spite of the big task ahead. Nothing was too much trouble. Thank you so much to the movers who turned up on the day. Only wish we thought about using their packing service too!
Alex Bonomi - 22nd December 2019
An excellent service from the team at Smartmove. All involved were extremely helpful, courteous and friendly. We would highly recommend using the Smartmove team. Thanks guys.
Andrew Pryce Jones - 20th December 2019
From start to finish the Smartmove removal team were brilliant! They made the whole process of moving go as seamlessly as possible. We cannot thank them enough for being cheerful, unphased and going beyond the call of duty! We will definitely recommend them to friends and family.
Lynnr Quinn - 4th December 2019
Mixed feelings about Smartmove. +VE: The staff are hard working and friendly, My Bristol - Plymouth move on a fixed day rate was cheaper than the competition. They packed most of my stuff the day before, so we could set off earlier on moving day. -VE: I had to ask to have the £75 hr delay surcharge taken off my contract. The receptionist misinformed me about the day before 'pre-load', I was in by chance that day! My new cooker got lifted by the handles which now wobble & cooker seal broke - the receptionist sent the wrong cooker seal to replace it, and I haven't heard from them since.
Georgina Briganti - 4th December 2019
We were really glad that we decided to use Smartmove. Everyone from office staff to removal 'lads' were helpful, professional and friendly. We would definitely recommend their service.
Eileen Brooks - 3rd December 2019
Thank you for a great service. Office staff & booking procedure very helpful. Arrived on time, Liam & Scott were brilliant, moved us in 1/2 day, would use smart move all the time as reliable, careful & efficient.
Helen Mills - 30th November 2019
We also have many independent reviews
---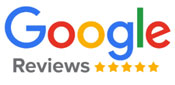 Jessica Dodd
April 10, 2021
We were really happy with the service. The guys were all great especially all the packing team who did such as efficient job and were super friendly too. It could have very stressful moving with two young children but they made it as painless as possible. Jamie  ( think he was the supervisor) was amazing, keeping us informed at every stage, explaining how everything would work and coordinating everything so it ran smoothly. He also kept us relaxed too by being so cheerful!
Laura Lander
March 13, 2021
We used Smartmove for our house move last week and they were fantastic. The quote and booking process were quick and efficient, thanks to Matt and Justine. The team packed everything for us the day before the move, making sure to leave us with any items that we wanted for overnight. The move day went smoothly and it was great to have all of our beds and furniture reconstructed before they left. The team were all polite, efficient and friendly and made the move stress free. Highly recommend and would definitely use them again next time (although we're hoping to stay put for a while now!). Thanks to Liam, Mark, Harry, Omar, Mo, Luke and Alex!
Mark Tubey
April 6, 2021
Our learning difficulties adult son had to move flat in March. The company took time to understand his needs and made sure the team doing his packing the day before were the same as were moving him the next day. This gave him reassurance and confidence. On the day they were prompt, of good humour and kept our son happy. At his new flat they did their best to put items in the room he wanted to. An excellent job, thank You!
Jon Easthope
April 10, 2021
We used Smartmove to pack + move our belongings from Bristol to Wiltshire in March 2021 and were thoroughly pleased with the service provided. We experienced a lot of setbacks and uncertainty with our house purchase, but Smartmove were very flexible, understanding and helpful with respect to changes in our moving date. Both the packing and removals teams were very friendly, professional and accommodating. Our possessions were well looked after throughout the move and took great care with the reassembly of furniture. I'd highly recommend them!
Michelle Royce
March 27, 2021
Smartmove Removals were amazing, we actually couldn't fault them. After quite a stressful conveyancing process moving day wasn't stressful at all! They arrived on time, packed up the vans carefully but quickly. In hindsight we should have got them to pack our boxes too! Thanks for your help.
View all of our Google reviews