CUSTOMER REVIEWS
We do have great customers...!! Thank you to all for taking the time to write these reviews - they mean everything to us.
Write a Review
I had received a excellent service from smart move. They were very helpful, polite and efficient. The FaceTime quote was very useful and the removal men were friendly. I would highly recommend smart move.

Sarah Stenner - 24th June 2019
I have recently been moved by Smartmove Removals Company. The team provided an excellent service - which was both reliable and a seamless process. The guys had some skillfull manoevres which proved useful with some of my antique furniture, that needed handling with care! It wasn't an easy move for me but the guys took all of the stress out of the situation with their warmth and empathy and even made the process fun! Smartmove is a well established company and I would highly recommend them.

Thank you guys


Victoria Greenhouse - 10th June 2019
Fabulous move thanks to smart move lovely guys we moved into a tiny cottage and they got everything upstairs no problem ,ll
Julie Day - 10th June 2019
Amazing service. They arrived 10 mins before the move time started, appraised the items to be moved and planned it all out. They assured us that it was going to be straight forward and it was. At 9am sharp they were ready to start the move. It all finished with time to spare. They were in no hurry to leave. They even helped us find a few items that had been ignored during the packing.

They also took full responsibility for a bed that got slightly damaged during the dis-assembly. They fixed it at their own cost and time.


Azahar Machwe - 3rd June 2019
I used Smartmove earlier this year and they were absolutely great. I had a pick-up from 2 different locations, an oversized upright piano and 4 lots of stairs to get up. The best thing about them was it was dealing with real people who were flexible about the move, rather than quoting limits or price brackets at me. I still don't know how to play the piano very well, but everything else turned out wonderfully. I couldn't recommend them more
Oliver Grills - 3rd June 2019
We also have many independent reviews
---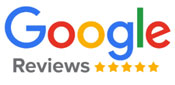 Trev Coleman
October 22, 2019
What a fantastic team. Michelle, Liam and John were just brilliant and went above and beyond throughout a very long day! Really, really, excellent work guys Nicky and I are so grateful. Thanks so much for making what could have easily been a really stressful day much, much easier. All the best!
Mark Bushell
October 28, 2019
These guys helped us move house within Bristol and they were amazing! Super professional, friendly guys who did everything safely and speedily. I would totally recommend them to anyone needing to move house, they made a really stressful time so much easier! Thanks again chaps, so very appreciated!
Karolina Rachula
December 6, 2019
We booked a full day removals and agreed the price. On the day we were contacted by the office as the men were moving our stuff to be informed that we had only actually been booked for a half day but were told we would get a refund for the full day we had paid for. Three weeks later we received an email to say we weren't due a refund and that we had paid for half a day but they had accidentally put full day on the invoice. The price we paid was the same amount other companies had quoted us for a full day!!! We have been totally ripped off!! Do not use this company they are con artists!!!
Robert Presland
October 11, 2019
Superb customer service from start to finish. Crew were on time, courteous and polite. Nothing was too much trouble and little moments like searching for my daughters lost unicorn didn't go unnoticed. During a stressful time like moving house this is probably the best money you'll spend and you should look no further than smartmove. Thanks to all the team, especially for coming back to complete the trampoline build once the rain had stopped!
Rich Howells
September 4, 2019
Perfect service from a professional and friendly team. Started with a video assessment over the phone, meaning we were able to do it immediately and I had the quote the very same day I had contacted the company. I booked the full packing service, so the team arrived the day before moving day, and proceeded to quickly and efficiently pack my entire house for me, and quickly loaded the vans. On moving day they were again very speedy, moving everything from Bristol to South Wales, and unloaded all my things without damaging or losing a single item. Most of all, they were courteous, fun and extremely helpful. Couldn't be happier with the service I received!
View all of our Google reviews