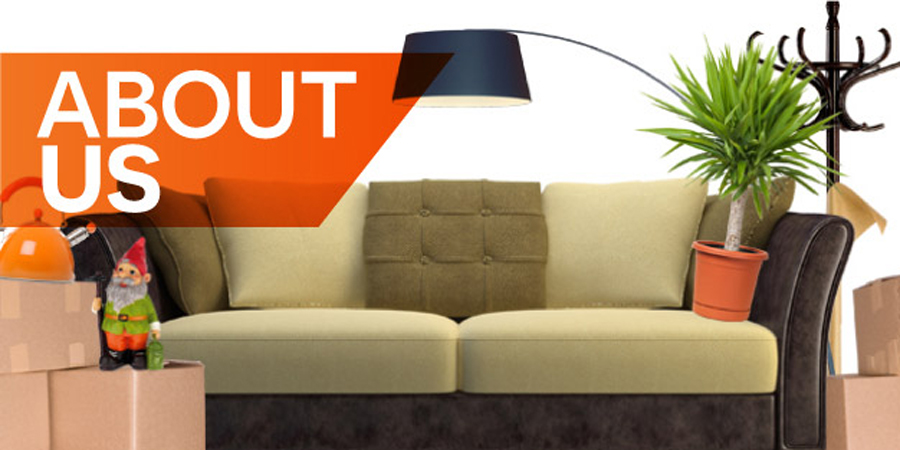 Smartmove Removals started over 23 years ago in bristol as a sole trader business with one van working purely from customer recommendations.
23 years later, a lot has changed... (apart from our customer recommendations of course!)
We run a fleet of removal vehicles across Bristol, and the whole of the UK, together with a great team of highly professional and experienced removers.
Our services have expanded to include local and national domestic removals, office removals, bespoke packing and storage services.
We are now one of the most highly recommended and reviewed removals companies in the south west, moving hundreds of satisfied customers every year.
We thought you might like to meet the team...
Matt Harper - Managing Director
The brains & strength behind the name, Matt has now owned Smartmove for 23yrs, after buying 1x van & the name from his previous employer & that van is still going strong! A documentary & history buff, Matt's knowledge & experience in this industry is second to none. Country walks, quizzes or fixing/making things help keep him occupied in downtime as well as 4 children & Doris the sproodle!
We pride ourselves on being customer led & able to offer a bespoke service to each customer & this starts from the first call & visit when quoting. Over the last 10yrs in particular, Smartmove has grown from 2x small vehicles to a fleet of 14, so we're prepared for any size move. We have an excellent team & because I have Jay's support in particular, I'm able to spend more time building the business & searching for new ideas so we can continue to stay one step ahead of the competition.
Justine - Company Secretary
The brains & strength behind Matt! Together since 2013 & working together since 2016, Justine's previous experience in event organising & law provided a bit of a backbone in helping run a small business. A year spent in Australia gave Justine the travel bug & with work, she's travelled all over Europe & fell in love with Shetland! When not with the children or her close cirgle of girlfriends, Justine & Matt try to head off for little breaks - for their sanity more than anything!
We build such a great relationship with our customers before the move, they feel like friends so it can be quite sad when it's all completed! We do get a lot of repeat custom & 85% of our moves are recommendations. From the initial quote to the move, everyone counts & works incredibly hard on making sure the residents are happy!
Jay - Operations Manager
Our sun worshipping trusty OM - Jay leads & oversees the teams each day which is a mighty task! Originally from Wiltshire, Jay moved to Bristol after living in Spain & was a bus driver for 8yrs, but after wanting a career change in 2017, he came on board & has proved himself strong, worthy & loyal. A passionate music lover & part time disco DJ, Jay can often be found in front of his local's jukebox, he's a bit of a disco diva, sorry, fan!
Smartmove has helped me grow both professionally and personally . I love the challenges of my job as much as the rewards. We have a strong family ethic and that obviously appeals to all of us at Smartmove.
Izabela - Office Assistant
Izabela started the job without any customer service experience whatsoever, or the industry itself, but was soon organising & running each booking, dealing with the customers & handling the admin effortlessly. Nothing phases her. Izabela moved with her mum from Poland 9yrs ago & now lives with her boyfriend & their adorable new puppy Kika. Izabela relaxes by going to the gym, enjoying time with her close circle of friends & exploring new places.
I felt welcomed from the very beginning, no one ever fails to make me smile! I have learned a lot of new skills & love how everyone in the team have been patient & understanding with me!
Bruce
Golf obsessed Bruce is our valued Transport Manager - with over 30yrs experience in the transport industry, there's not a lot he doesn't know! He has driven all over Europe, been as far as Russia to the East, Casa Blanca, Morroco & most places in between. From Berkshire to Bristol, Spurs fan Bruce is a family man & when not driving his young son to his sports clubs, he also squeezes in darts & skittles.
Working for Smartmove is an experience & with the introduction of the larger vehicles, the workload has increased which has allowed us to expand the business. The teams work hard and play hard, it's not an easy job but it's rewarding to know the clients appreciate the hard work gone into their move.
Jonny
Our longest serving member! Jonny has been with Smartmove for almost 9yrs - so his experience & dedication is valued. Originally from Rhyl, North Wales, Jonny has lived in Bristol since 1993 - after spending time living in Mexico & Portugal & .. Stroud! He loves to travel whenever possible, is a positive force & great with customers - but also a self-proclaimed show off! There's never a dull moment with him. A keen cook when not stood next to the jukebox with Jay!
I've developed along with the company from the start really, I feel there's equal dedication between us, I feel looked after. Being able to share the experience with others, particularly new recruits who work alongside me, feels a great benefit.
Harry
Harry has shuttled from Bristol to Bath & back his whole life, usually on a skateboard! From barman to baker & a former ice hockey player, Harry has experience & enjoys providing quality customer service & the physical nature of the job - always easy going with a can-do attitude & can usually be heard shouting "let's go bruv!"
The best thing about working for Smartmove is definitely the challenges we overcome every day. Taking the stress away for the customers & leaving them laughing & smiling is so important!
Greg
Has returned to the Smartmove family! He was with us for a few years then left us for a while, working as a Caretaker in a North Bristol school but decided he missed us way too much & came back. There's a running theme with our lot, Greg is another football lover (both watching & playing) but at least he supports decent team - Liverpool! He would love to return to Canada & spend days snowboarding again but until then, we're happy to have him back. He works well & hard always with a smile on his face & his hair up high!
Best thing about Smartmove is that you earn every bit of your money. The sense of achievement after every day, helping our customers get into their new home, is so rewarding. As for the comradeship in the team … work hard play hard! And I consider Matt and Justine as true friends, not just as bosses.
Conor
Another one who has returned to the fold! And again, another smiley & hard working Liverpool fan, just with a longer beard! Conor also came back not just to wind Jonny & the others up but also with the ability to drive the bigger trucks, including our 18t, after working at a quarry & for a well-known veg delivery service so that's a bonus for us & for him. When not working or lying on his sofa watching TV, karaoke king Conor coaches a popular children's rugby squad, which includes his little mini me, Rudi.
Well, I'm back after a long 6yrs & I have to say, the business has grown massively - but still keeps the friendly BS5 charm! Matthew is one of my best & trusted friends, so much so he's the Godfather to my son. The company has his personality all over it & Justine is amazing, together they're doing a fantastic job! I look forward to the future & will enjoy working with all the lads again!
Mariusz
Tim
Working in jobs of little boys' dreams, Tim is our trusty & reliable Fleet Mechanic after formerly driving diggers & dumpers for a living & also custom building Choppers in his spare time (he's on his 4th at the moment). A self confessed pizza eating champion, Tim is the proud owner of possibly the biggest dog in the world - not Digby or Clifford, the other one! And Hooch takes Tim for walks in the countryside whenever possible!
One of my favourite things about working for Smartmove is how they treat their staff - from keeping them fed & watered on jobs to never making staff do anything they wouldn't be prepared to do themselves! You don't find that a lot.
Ben
A packing master with years of experience in removals who is one of the favourites with the customers as well as with us! Nothing phases him & he just gets on with the job. Pasta loving Ben lives with his beautiful dog called Rudi & when not playing football, he's watching it - come on you Reds! A firm believer in family, Ben truly values his colleagues as his.
I love working with all the lads and working for Matt & Justine - it's just a pleasure. By far, the best thing about Smartmove is we are one big family. I know everyone else says that, but it's true!
Liam
An experienced barman previously & never ending football fanatic, Liam joined us after wanting a change of career & rose to the challenge of a more physical job, always with a happy disposition. A sociable music lover, who, when not at work, can be found gaming, following Formula 1 or boxing, or playing football at the weekends for his local team.
I really enjoy working with Smartmove, even though it is hard work - I enjoy the camaraderie between everyone!
Zack
With over 10yrs removals experience, regularly travelling all over France & Germany, Zack decided to bite the bullet & go self employed last year but chooses to work with us for the majority of the time! A local lad, he knew most of the team anyway so fitted in immediately. Another Bristol City football fan, Zack is father to Lola & Harvey & also has 2 chickens in his care - Daphne & Velma!
The management are awesome & the boys & girls are some of the best I have ever worked with! I love working for Smartmove because no two jobs are the same & I love a challenge!
Oli
Bristol born & bred, hip-hop loving Oli is the baby of the boys! An avid gamer when not working, Oli has proved himself over the years as a hard working & enthusiastic packer & strong lifter. An outdoorsy kind, Oli is often seen on his BMX & likes to be out in the fresh air with his mates.
Working for Smartmove has helped me keep fit & I enjoy learning from the experienced boys on board!
Liam
Born in a cottage in idyllic Eire, self employed Liam moved to Bristol about 15yrs ago & whilst removals is at the forefront of his professional services, his experience includes trout farming, tree hire & the NHS 111 service. An avid skate boarding gamer, Liam enjoys National Trust visits & plays the guitar.
My favourite thing about working for Smartmove would be the sense of camaraderie, the sense of achievement & appreciation we get at the end of the day, from not just the customers but colleagues as well!