For updates on moving house and our response to the government restrictions related to the coronavirus, please read our
blog
or check our
Facebook page
CUSTOMER REVIEWS
We do have great customers...!! Thank you to all for taking the time to write these reviews - they mean everything to us.
Write a Review
We'd like to say a huge thank you to Matt, Justine and the whole team at SmartMove for getting us moved at a very challenging time.. The service was fantastic, Simon was a trooper and Sat too on moving day and the move was handled with good grace and good humour from start to finish. We can't recommend SmartMove highly enough. Just brilliant - thank you.
Marianne West - 2nd April 2020
Can't recommend Smartmove enough. Really friendly, professional and polite. Hugely helped the move day be stress free and were so impressed with all those at Smartmove. From speaking to Justine, Matthew quoting and the guys doing the move they were efficient, helpful, friendly and made the whole process so much easier.
Andrew Oliver - 16th March 2020
I can highly recommend Smart Move Bristol I used them in 2015 to move to Guildford from Bristol, and then back again in 2020. They gave the cheapest quotes. Checked how much furniture I had (2nd time via video on the phone) Both times it was borderline if it would fit into a 3.5 ton van. Instead of a charging more for a 7.5 ton van we went for a 3.5 van to keep costs down, and it did just fit in. Were friendly and helpful on the phone. Simon and Johhny turned up on time on the day and were friendly and cheerful and did a great job.
Brad Webb - 10th March 2020
Great service from smart move which was doubly appreciated as we were only a few days away from welcoming our first child into the world so keeping it as smooth and stress free as possible was extra important for us. Fortunately the team were excellent, super helpful and would certainly recommend and use them again!
Be Arrowsmith - 2nd March 2020
AMAZING! My daughter had the full packing service and removal as she recently had twins. The team were so courteous, kind and amazingly efficient. What seemed like a monumental task they just carried out with great humour and assured us not to worry. Simon was there both days and he ensured it went without hiccup. On behalf of my daughter I cannot recommend them
Highly enough. Thank you so much. You made the impossible possible.
Sue Buckley - 13th February 2020
Thank you Smartmove. An excellent service from beginning to end. The removal guys, who were a pleasure to have around, were totally professional and worked extremely hard. I would definitely use this company again, and can thoroughly recommend them. Thank you again for making a stressful day easy.
Catherine Morgan - 4th February 2020
We had Simon, Jonny and J turn up bang on time. They packed our 3 bed house in to their 2 trucks within 1 hour 45 mins. They were incredibly efficient and did everything with a smile and sense of humour. At drop off one of the Van's was different to the day before. Simon explained that the original had broken down on the way back to the yard. This means that they moved all our stuff twice in one day.legends When we got the go ahead to get in to the new house Simon and Jonny were right on time and absolutely brilliant. Unpacked their Van's in to our new house within 2 1/2 hours ish. Thankyou
Kerry and Richard Lewis - 2nd February 2020
Firstly can I say what a great team we had on our move date they were efficient, quick, polite and nothing was too much trouble for them. Our completion went completely wrong on that day and it was the most stressful day of my life but your lads were brilliant very calm and patient. We eventually got the keys at around 6pm. The service you provided was excellent they still moved us in with a smile and a joke taking out all of the overwhelming feeling of embarrassment I was feeling at that moment in time. We were recommended your company and were so glad we chose to move with you with you.
Tracy Sherwood - 29th December 2019
I would definitely recommend Smartmove, the guys were great, very efficient at packing the van and doing it all with a smile despite us living in a top floor flat so they had to go up and down lots of stairs! They got all our furniture into the right rooms in our new house which made it easy to unpack and settle in. Thanks very much!
Angela Jacobs - 23rd December 2019
Smartmove were very efficient and friendly right the way through from the initial quotation to moving into our new home. On the day movers can do, energetic and friendly attitude was refreshing in spite of the big task ahead. Nothing was too much trouble. Thank you so much to the movers who turned up on the day. Only wish we thought about using their packing service too!
Alex Bonomi - 22nd December 2019
We also have many independent reviews
---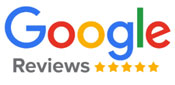 Stephanie Berstock
August 11, 2020
Smartmove have been fantastic for our removal and short-term storage. They are easy and friendly to deal with all the way through the process. The survey was done via video which was really convenient. Justine was really helpful and they were able to accommodate shifting completion dates on both sides of our move. The guys doing the removal were friendly and professional, and worked hard on one of the hottest days of the year. Highly recommend!
Astrid Hall
September 21, 2020
These guys were ace. Friendly, happy to help, on time, careful with everything. They were also fab in the lead up to our move as we must have changed our date about 10 times but were super flexible and I couldn't recommend them more!
Janice Jones
August 13, 2020
We contacted Smartmove for our long distance move from Bristol to Shetland on the recommendation of a friend they had moved earlier this year. Our friend could not have been more right! They were excellent all the way through, from the video quote, dropping off boxes, not being phased at the volume to be moved, dismantling and rebuilding at the other end, even taking our unwanted items and rubbish away to the tip! Right from the first call they inspired confidence and the move itself was done with such pleasantness and good humour it became stress free. I would not hesitate to recommend!
Andy J
September 15, 2020
Prompt and very efficient service! Ben and Harry helped me tremendously and are very hard working, courteous and friendly. The rest of the team are all very helpful! Thoroughly recommend!
Clare Mitchell
July 26, 2020
My husband and I cannot recommend Smartmove Removals highly enough. All the staff from the surveyor, administrator, packers and movers were exceptionally helpful, friendly and efficient , they made the daunting task of moving from a large house we had lived in for 26 years as easy as it possibly could be. They were also accommodating when our exchange was delayed and we had only two days between exchange and completion! Such a lovely bunch of people - use them .... you won't regret it!
View all of our Google reviews