CUSTOMER REVIEWS
We do have great customers...!! Thank you to all for taking the time to write these reviews - they mean everything to us.
Write a Review
A really big thank you to everyone for a very smooth removal this week. Excellent communication from booking and quotes through to packing and moving day. Johnny and his team were fantastic. They were friendly, extremely helpful, worked really hard and nothing was too much trouble. I'll be recommending you to everyone I know, definitely a five star service. Thank you, moving a so stressful and your company made is much easier.
Joanne Hughes - 18th March 2021
We used Smartmove for our house move last week and they were fantastic. They packed everything for us the day before the move, making sure to leave us with any items we wanted for overnight. The moving day went smoothly and it was great to have all of our beds and furniture reconstructed before they left. They were all polite, efficient and friendly and made the move stress free. Highly recommended and would definitely use them again next time (although we're hoping to stay put for a while now!). Thanks to Liam, Mark, Harry, Omar, Mo, Luke and Alex!
Laura Lander - 8th March 2021
We used Smartmove Bristol for our move at the end of Feb. This included the packing service. They were excellent - organised, and efficient. They even helped our seller move their stuff out the house and pack a van after they were let down by their removal company. I would have no hesitation recommending them.
Robert Campbell - 4th March 2021
I cannot thank you enough for how amazing you were yesterday. We really appreciate all the you did. You made the whole move so smooth. You were all so good with the kids and they had such a brilliant time. Summer loved being "the boss".
Nothing was too much for any of the team. Thank you again. Please feel free to post on Facebook. People need to know how amazing you all are.
Kirsty Hart - 2nd March 2021
Smartmove provided us with an excellent 5 star service.
Although we had to move our house moving date several times they were always accommodating. They provided us with 3 vans and 4 guys who were all polite, speedy and knowledgeable and caused no damage to our property or possessions. I would highly recommend them.
Dave Cunningham - 12th February 2021
First class removal company. Really take the friction out of the whole process from quote, to ongoing communication to moving day. Incredible communication and flexibility with our ever changing dates on completion. Really professional and exceptionally high service from them on the day as well!
Can't recommend highly enough - great job!
Dave Wallace - 20th December 2020
Used Smartmoves for our house move. Couldn't be more pleased.
The guys turned up and for 9 hours worked hard and with good humour.
They really put a shift in!!!
Couldn't do enough for us.
They put floor coverings down to protect the carpets and they made sure there was nothing more they could do for us before leaving at 8pm.
Honestly couldn't be more impressed.
Would recommend without hesitation. Thanks so much for making our house move so stress free.

Read more at: https://www.removalreviews.co.uk/write-a-review/step-1
martin watts - 10th December 2020
The Smartmove team were amazing. They packed up and moved my elderly parents during a difficult period, making the whole process stressfree and pleasant. Thanks Smartmove!
Lesley Hannah - 27th October 2020
I would highly recommend this company to take the stress out of moving. From the moment they arrived they put me at ease and made the day a far easier day and reduced my stress levels straight away. Extremely organised and very friendly team. Nothing was to much trouble. Very highly recommended ... and even do NHS discount. Money well spent.
Karen Gilby - 18th October 2020
I cannot praise the boys enough.Dale,Harry and Ben were brilliant and worked like Trojans over 2 days and always with a smile and plenty of banter.They made the stressful process of moving much easier.
Highly recommend SMARTMOVE !!
Jackie Sweeney - 18th October 2020
We also have many independent reviews
---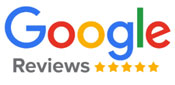 Hannah Carlisle
January 5, 2022
The folks at Smartmove were absolutely amazing. They went above and beyond to support our house move. They were responsive to queries, patient when things were difficult with our sale/purchase, reassuring when we needed it and super efficient when we finally managed to exchange and move. We used their pack and move service which was worth every penny. I would absolutely use their services again and happily recommend them to anyone and everyone!
Ann Carrington
January 2, 2022
I felt confident that Smartmove would provide an excellent service from the moment Matt visited my home. He was reassuring about the items that I thought would be problematic, including a large dining table which I feared would not fit through the entrance of the new house. On the day of the move Liam, Nathan and Jason were brilliant! Nothing was too much trouble and they were friendly, polite and so hardworking throughout the whole process. An additional member of the team also came and took great care in dismantling and packaging my grandfather clock. I would have no hesitation about recommending the service.
Janie Ankers
January 10, 2022
Wow so impressed with the team from Smartmove. They were punctual, communicative and so friendly. They took care to learn my children's names, and ensure all of our most treasured items were really well cared for. They left us what we needed to make our last night in our old home special, and went the extra mile in the new home for us. We highly recommend Smartmove and would be happy to recommend them to everyone. Thanks for making such a big moment in our lives so much less stressful than it could have been!
Ariane Gerami
January 14, 2022
We used Smartmove Removals in June 2018. Matt and Justine answered any queries before the moving day really quick. The staff on the day was on time, worked hard (and it was a challenge with 4 flights of stairs), was friendly and efficient. I would certainly use them again if I had to move in the future. Edit: I used Smartmove Removals again twice in the space of 3 months in the summer of 2021. They were great and even allocated the same ppl, which made it so much easier.
Stephen Nichols
December 6, 2021
Can not recommend Smartmove Removals highly enough, they took the stress out of the whole process, from first contact, they were accommodating, very flexible with dates in these trouble times. We were very happy with the price quoted for full packing service and the moving, they came in the day before the move and packed everything up, and loaded one van, which they stored for us, just leaving the minimum to get by with, the bed, one sofa, etc, Harry and the team work hard on both days, nothing was too much trouble, they brought 'wardrobe boxes' to transfer our clothes from the wardrobe for the move and then put the clothes into the wardrobe at the new house, dismantled the bed, then assembled it in the new house. Totally value for money, can not thank them enough, as I said before, cannot recommend them highly enough, would use them again, thank you very much.👍👍👏👏🙏🙏
View all of our Google reviews