CUSTOMER REVIEWS
We do have great customers...!! Thank you to all for taking the time to write these reviews - they mean everything to us.
Write a Review
Fabulous move thanks to smart move lovely guys we moved into a tiny cottage and they got everything upstairs no problem ,ll
Julie Day - 10th June 2019
Amazing service. They arrived 10 mins before the move time started, appraised the items to be moved and planned it all out. They assured us that it was going to be straight forward and it was. At 9am sharp they were ready to start the move. It all finished with time to spare. They were in no hurry to leave. They even helped us find a few items that had been ignored during the packing.

They also took full responsibility for a bed that got slightly damaged during the dis-assembly. They fixed it at their own cost and time.


Azahar Machwe - 3rd June 2019
I used Smartmove earlier this year and they were absolutely great. I had a pick-up from 2 different locations, an oversized upright piano and 4 lots of stairs to get up. The best thing about them was it was dealing with real people who were flexible about the move, rather than quoting limits or price brackets at me. I still don't know how to play the piano very well, but everything else turned out wonderfully. I couldn't recommend them more
Oliver Grills - 3rd June 2019
We also have many independent reviews
---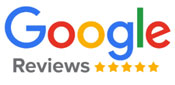 Emily Matthews
May 13, 2021
Excellent service. Can't fault them. They made the whole moving experience far less stressful. Their flexibility was appreciated and they were able to respond to our changing needs and help us with storage options. Professional service throughout the process. Excellent price and price match offered. Would use them again and highly recommend to others. We also had packing service which was great. Hard working team, very impressed with their stamina on the day!
Jonathan Foster
May 13, 2021
Cannot recommend this company enough. We were recommended them by friends and can say the attention to detail, friendliness of the teams and just amazing service cannot be underestimated. Moving is stressful, I can honestly say it's not with them around. Communication is excellent which is another reason to go with them.
Jessica Dodd
April 10, 2021
We were really happy with the service. The guys were all great especially all the packing team who did such as efficient job and were super friendly too. It could have very stressful moving with two young children but they made it as painless as possible. Jamie  ( think he was the supervisor) was amazing, keeping us informed at every stage, explaining how everything would work and coordinating everything so it ran smoothly. He also kept us relaxed too by being so cheerful!
Laura Lander
March 13, 2021
We used Smartmove for our house move last week and they were fantastic. The quote and booking process were quick and efficient, thanks to Matt and Justine. The team packed everything for us the day before the move, making sure to leave us with any items that we wanted for overnight. The move day went smoothly and it was great to have all of our beds and furniture reconstructed before they left. The team were all polite, efficient and friendly and made the move stress free. Highly recommend and would definitely use them again next time (although we're hoping to stay put for a while now!). Thanks to Liam, Mark, Harry, Omar, Mo, Luke and Alex!
Mark Tubey
April 6, 2021
Our learning difficulties adult son had to move flat in March. The company took time to understand his needs and made sure the team doing his packing the day before were the same as were moving him the next day. This gave him reassurance and confidence. On the day they were prompt, of good humour and kept our son happy. At his new flat they did their best to put items in the room he wanted to. An excellent job, thank You!
View all of our Google reviews