CUSTOMER REVIEWS
We do have great customers...!! Thank you to all for taking the time to write these reviews - they mean everything to us.
Write a Review
I moved house with Smartmove a month ago, I have had nothing but disappointment since. While moving we had a stain on our old home carpet (they did come to clean it but it didn't come up), broken wardrobe shelf they attempted to hide, broken tumble dryer drawer (yet to be resolved), a petrol lawn mover tipped over the lawnmower itself and other items. Al the boxes were left downstairs as the removal guys didn't have blue shoes and didn't want to take their shoes off. All we have asked for is our tumble dryer to be repaired, we have sorted the rest... a month on an we are still being ignored.
Samantha Penny - 30th June 2019
Brilliant staff. Knowledgeable and always helpful.
They stand out from the crowd because they care. Great service well done people.
I would always recommend them and use them again.
Vinesh Tapsee - 30th June 2019
Smartmove were brilliant. I found they're not just about furniture removals, they're also expert problem solvers! On moving day there can be all kinds of unforeseen hiccups that arise on what might already be a stressful day. But the team had a cheerful 'can do' attitude & went much further than I expected in making sure the day went as smoothly as possible.. They were so reasonable & friendly and incredibly efficient - these guys can lift! I have to thank Matt and his team for taking so much stress out of the day. If I move again, I'll only be contacting Smartmove..
Del McEntee - 26th June 2019
I had received a excellent service from smart move. They were very helpful, polite and efficient. The FaceTime quote was very useful and the removal men were friendly. I would highly recommend smart move.

Sarah Stenner - 24th June 2019
I have recently been moved by Smartmove Removals Company. The team provided an excellent service - which was both reliable and a seamless process. The guys had some skillfull manoevres which proved useful with some of my antique furniture, that needed handling with care! It wasn't an easy move for me but the guys took all of the stress out of the situation with their warmth and empathy and even made the process fun! Smartmove is a well established company and I would highly recommend them.

Thank you guys


Victoria Greenhouse - 10th June 2019
Fabulous move thanks to smart move lovely guys we moved into a tiny cottage and they got everything upstairs no problem ,ll
Julie Day - 10th June 2019
Amazing service. They arrived 10 mins before the move time started, appraised the items to be moved and planned it all out. They assured us that it was going to be straight forward and it was. At 9am sharp they were ready to start the move. It all finished with time to spare. They were in no hurry to leave. They even helped us find a few items that had been ignored during the packing.

They also took full responsibility for a bed that got slightly damaged during the dis-assembly. They fixed it at their own cost and time.


Azahar Machwe - 3rd June 2019
I used Smartmove earlier this year and they were absolutely great. I had a pick-up from 2 different locations, an oversized upright piano and 4 lots of stairs to get up. The best thing about them was it was dealing with real people who were flexible about the move, rather than quoting limits or price brackets at me. I still don't know how to play the piano very well, but everything else turned out wonderfully. I couldn't recommend them more
Oliver Grills - 3rd June 2019
We also have many independent reviews
---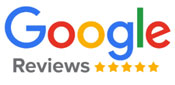 Hannah Carlisle
January 5, 2022
The folks at Smartmove were absolutely amazing. They went above and beyond to support our house move. They were responsive to queries, patient when things were difficult with our sale/purchase, reassuring when we needed it and super efficient when we finally managed to exchange and move. We used their pack and move service which was worth every penny. I would absolutely use their services again and happily recommend them to anyone and everyone!
Ann Carrington
January 2, 2022
I felt confident that Smartmove would provide an excellent service from the moment Matt visited my home. He was reassuring about the items that I thought would be problematic, including a large dining table which I feared would not fit through the entrance of the new house. On the day of the move Liam, Nathan and Jason were brilliant! Nothing was too much trouble and they were friendly, polite and so hardworking throughout the whole process. An additional member of the team also came and took great care in dismantling and packaging my grandfather clock. I would have no hesitation about recommending the service.
Janie Ankers
January 10, 2022
Wow so impressed with the team from Smartmove. They were punctual, communicative and so friendly. They took care to learn my children's names, and ensure all of our most treasured items were really well cared for. They left us what we needed to make our last night in our old home special, and went the extra mile in the new home for us. We highly recommend Smartmove and would be happy to recommend them to everyone. Thanks for making such a big moment in our lives so much less stressful than it could have been!
Ariane Gerami
January 14, 2022
We used Smartmove Removals in June 2018. Matt and Justine answered any queries before the moving day really quick. The staff on the day was on time, worked hard (and it was a challenge with 4 flights of stairs), was friendly and efficient. I would certainly use them again if I had to move in the future. Edit: I used Smartmove Removals again twice in the space of 3 months in the summer of 2021. They were great and even allocated the same ppl, which made it so much easier.
Stephen Nichols
December 6, 2021
Can not recommend Smartmove Removals highly enough, they took the stress out of the whole process, from first contact, they were accommodating, very flexible with dates in these trouble times. We were very happy with the price quoted for full packing service and the moving, they came in the day before the move and packed everything up, and loaded one van, which they stored for us, just leaving the minimum to get by with, the bed, one sofa, etc, Harry and the team work hard on both days, nothing was too much trouble, they brought 'wardrobe boxes' to transfer our clothes from the wardrobe for the move and then put the clothes into the wardrobe at the new house, dismantled the bed, then assembled it in the new house. Totally value for money, can not thank them enough, as I said before, cannot recommend them highly enough, would use them again, thank you very much.👍👍👏👏🙏🙏
View all of our Google reviews