CUSTOMER REVIEWS
We do have great customers...!! Thank you to all for taking the time to write these reviews - they mean everything to us.
Write a Review
Smartmove helped us move at a particularly sensitive time in our life. My partner was in hospital and I was having to sort the move by myself. They made it really easy and were very kind and made the whole thing much less stressful.

They were super easy to work with very responsive and flexible, great communication would definitely work with them again.
Alex Carron Brown - 14th May 2022
Excellent friendly and very professional service. The team were heroic on the day. Thank you so much
Elizabeth Hall - 10th May 2022
The whole team helped us to turn around a move at short notice from quote to packing to moving. Very responsive and helpful.
Clare S - 1st April 2022
It is the evening after moving & I have to say I have never felt so relaxed about moving ! After a very stressful year selling / buying I was dreading the removal so decided to get the smartmove team in. They were flexible & accommodating, and had come recommended
From the moment Harry, Ollie & Tim turned up, I knew I'd made the right choice. They were upbeat, chirpy and nothing was too much trouble. On the move day they turned up bright and early and I barely lifted a finger ! I even had time for lunch & a walk - I cannot thank you guys enough for making today an easy chilled one for me !
Beth Thompson - 21st March 2022
I cannot thank & praise the efforts of Harry & Charlie enough! Despite being faced with a rather stressed out women & screaming 3 month old baby they took this in their stride.

In fact their friendly, can do attitude was the reason our move went so smoothly & any stress that came up they quickly alleviated:-unplumbing & removing a washing & sofa that wasn't coming with us, no bother! When it looked like our King sized bed wouldn't go up the stairs they persevered until it would! They even collected a sideboard from a different address!

These guys were true hero's!
Louise Tidley - 13th March 2022
From the first phone call I made, till the moment the moving team left, I knew I'd struck gold with Smartmove.
Their ethos is to take the stress away from moving house and to make your life easier.
Matt arrived to do a site visit and then a quote, which was the cheapest. It was not reflected in the service. I had many positive conversations with the people in the office with the planning.
Harry and his team of movers were such a great group of people and couldn't be any positive, helpful, caring, cheerful and professional!!
I doubt you'd find a better moving firm than this!!!
Dominic Kipling - 12th February 2022
Very happy with the service from Smartmove Removals. Good communication pre-move, the guys we're on time and very well organised throughout the removal. They went to the storage unit on their own to unpack, and when we later went to the unit we saw that it was very well packed.
Highly recommended. Thank you Jason and Tim for making it such a stress free experience.
Hayley Openshaw - 17th December 2021
We used smartmove last week to move house and they really made it so stress free! Even when we couldn't move right at the last minute they were more than happy to move the date to the following week. The removal men were so lovely! They went above and beyond to make it so stress free. We didn't get the keys until 5 & they stayed here until 9-10oclock until it was done, no job was too much for them. Zack was hilarious & (Fred flintstone) lol! Honestly I couldn't recommend a better company! Highly recommend.
Stacey Bray - 8th October 2021
We used Smartmove recently and found them to be highly efficient. The team were cheerful throughout and nothing was too much trouble. They moved large wardrobes with ease and made what could have been a very stressful day into an enjoyable experience. I would not hesitate to recommend them to anyone thinking of moving home. Thanks to you all.
Susan Tyack - 30th September 2021
From arrival to delivery a first class removal service helpful polite quick went above & beyond taking beds apart&reassembling at new properrty taking great care of our belongings would defiantly recommend to friends & family great service great price on time & kept in touch throughout deserve great praise thank you mr & mrs Harper five star
James Harper - 10th June 2021
We also have many independent reviews
---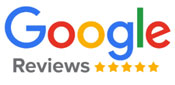 Wendy Jarrett
April 8, 2022
Great company to work with. Harry and Conrad made an enforced move for my 87 year old mother run both smoothly and very cheerfully. They also went the extra mile by placing her many garden pots in an attractive arrangement, making her new, rather barren, stone filled garden look lovely. Well done guys, first class!
Claire Furlong
May 15, 2022
Smartmove packed us up and moved us and were fantastic from start to finish. Izabela in the office was incredibly helpful and patient with our never-ending date changes. Our packers and movers, Ben, Harry, Charlie and Conor did an amazing job, worked so hard and made the whole thing easy, as well as being great guys to have around. We couldn't have asked for more. Highly recommended.
Tom Carlisle
April 21, 2022
Smartmove were outstanding - they made our move itself the least stressful part of moving house. The movers were professional, considerate and companionable: they packed our entire house up carefully and quickly, disassembling furniture where necessary and even at one point hoisting a bed out a window. I never felt like our possessions were at the slightest risk of damage and they were incredibly easy to unpack at the other end. Highly recommended.
Hannah Pick
March 20, 2022
Amazing! So glad we chose Smartmove! From the initial visit, Smartmove were friendly, professional, and very responsive. The packing and moving team were lovely people, so helpful and really took the stress out of the moving; it was a pleasure having them around! Late in the day on move day the team were so efficient and patient and so lovely with our children. My daughter is still talking about Harry! I can't recommend them enough, they were really excellent all round.
Mel Carlisle
March 29, 2022
Thank you to Charlie and the guys, they made the actual packing and moving days probably the least stressful part of moving house!! They did a full packing service for us after I injured my back (what a good excuse) and sent us off for a day off while they did it all, it was great. They were very cheerful and helpful with dismantling and putting our furniture back together and putting everything where we wanted it. They didn't complain (too much) about our 18 boxes of books. I also found it really easy to communicate with the office team who were really flexible with dates at the last minute. Thanks again!
View all of our Google reviews