CUSTOMER REVIEWS
We do have great customers...!! Thank you to all for taking the time to write these reviews - they mean everything to us.
Write a Review
Really helpful team. Very professional and friendly. This is the second time we've used Smartmove and it won't be the last. Highly recommended and thank you guys!
Tom Riley - 14th August 2019
Incredible service from beginning to end. We moved from two separate houses into one today. My partner used the packing service which was fantastic, I chose to pack myself. The team coordinated getting us both packed and to our new home at the same time. Amazing! Highly highly recommend this company. Every single person on the job today was a delight to be around and made our move so much less stressful.
Sarah Chapman - 7th August 2019
A team of three chaps from Smartmove came to move my belongings from one flat to another early on a very warm Saturday in July.

The team were fast and efficient, I couldn't fault them at all!

Highly recommend for fast, no fuss removals!
Martyn Royle - 7th August 2019
Smartmove have taken care of my 3rd home move in 18 months, each with its own challenges and each executed with 5 star service. From the office staff to the guys doing the heavy lifting on the day, these guys really remove the stress from what can be otherwise a stressful experience. They are basically a professional and reliable company operated by hard working nice people who care about their customers.
Christopher Wooldridge - 7th August 2019
Thank you so much. What started off a smooth operation got a lot more complicated with a delayed completion. You were all kind and professional throughout and I apologise for the delay. We were so grateful you didn't give up on us and got us in to our new home. You were lovely with the kids, the pets and even us and we would definitely recommend you. Thank you again.
Sam House - 27th July 2019
The move from Bristol to Cardiff took place on the wettest day of July. It poured and the movers got soaked, however they managed to keep all my goods dry! They were efficient and cheerful, even in all the rain. I would highly recommend Smartmove. From Matt's initial visit to the end of the move they were very professional.
Sharron Rutherford - 26th July 2019
We couldn't have been more pleased by the service provided by Smartmove during our recent move from Bristol to Leicestershire.
On the day our three removal guys worked so hard and were extremely careful and efficient with our belongings, nothing was too much trouble even a very large and heavy tree in a pot that I wanted to take. It arrived safely.
I was very pleased with the whole service, right from the initial quote, helpful information from the office through to the move itself and would not hesitate to recommend Smartmove to anyone.

Lindsey Judkins - 25th July 2019
Way better than expected! from the moment of Smartmove's arrival to their departure we felt relaxed and confident about our move. You know when things feel right! We opted for part loading the previous days to give ourselves more time at the destination, the guys introduced themselves on arrival and got straight to work on one of the hottest days of the year! Nothing was too much trouble after showing them around the contents to be moved, we left the guys to decide what to move and how it would be loaded. Top marks all round! Thanks Smartmove!
John Bethray - 19th July 2019
Friendly, professional and competitively priced.
We moved from Bristol to Aberdeen and used the partial pack service.

The whole move felt very calm and organised, the guys were friendly, quick and efficient. Our furniture and belongings were looked after well throughout. We have moved house several times over the last few years and although a big move felt less stressful than previous moves thanks to smartmove!
Highly recommended! Thanks :)


Michelle Milroy - 19th July 2019
Excellent communication throughout. So understanding about changing completion dates etc. The most "human" people we dealt with in the whole moving process to be honest.
Alex Smith - 16th July 2019
We also have many independent reviews
---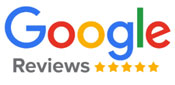 ERIC GREEN
June 20, 2019
Excellent service start to finish. Prompt quote and very reasonable. On the day the team were hard working and able to handle all challenges. I would recommend SmartMove.
Anneka Wilson
August 7, 2019
An absolutely amazing removal company and a genuinely lovely team of people who could not have been more helpful and were booked on short notice due to radon's outside our control and they made a very stressful experience as easy as they could. Very professional and would highly recommend.
Tom Riley
August 14, 2019
Really helpful team. Very professional and friendly. This is the second time we've used Smartmove and it won't be the last. Highly recommended and thank you guys!
Educate Together Academy Trust UK
June 4, 2019
We used Smart Move for a small office move recently from one school to another - as such, we had restricted access times but the team were helpful and very willing to accommodate our needs. The move went smoothly and the team were very friendly. Would recommend.
J Cook
May 30, 2019
Smartmove were recommended at short notice prior to our move and the service provided was excellent. Very friendly and nothing was too much trouble, even a piano and very heavy garden roller !!! I wouldn't hesitate recommending them as they took so much of the stress away from packing and moving. Thank you very much !!!!!
View all of our Google reviews