CUSTOMER REVIEWS
We do have great customers...!! Thank you to all for taking the time to write these reviews - they mean everything to us.
Write a Review
From arrival to delivery a first class removal service helpful polite quick went above & beyond taking beds apart&reassembling at new properrty taking great care of our belongings would defiantly recommend to friends & family great service great price on time & kept in touch throughout deserve great praise thank you mr & mrs Harper five star
James Harper - 10th June 2021
Great moving team. The guys made a very stressful situation much more pleasant. They immediately put me at ease, and provided reassurance. and lots of 'on the day' practical advice and suggestions. A very professional service, they worked hard, were flexible and good humored. I would absolutely recommend them.
Thank you for moving me.
Kirsty M - 2nd June 2021
Going from the movers' nightmare of a 2nd floor flat in Clifton (problem parking and 5 flights of stairs from the street) out to the country, we are so happy that we picked Smartmove. They were engaged, smart and friendly from the start - and what a team. Pouring energy into every moment of the move while (and this matters) keeping up a smiling banter between each other and with us that made the whole thing fun as well as being super-efficient, Dismantling, wrapping, reassembling - all done at warp speed. Thank you so much Matt, Justine, Liam, Jamie and the rest of the great team.
James Long - 3rd May 2021
Would highly recommend smart move to anyone. They have been amazing with our house move over the past 2 days. From the start, when we had our quote up until today when they unloaded our stuff to our new house, they have been brilliant with communications. Very reassuring when the usual stresses of house moving occur and all very friendly. No question to little or big. Excellent service throughout and completely take the stress away! Thank you Oscar, Dale, George and Liam!
Stacey Potter - 23rd April 2021
I may already have posted a review but my head is fried but i wanted to say if you are moving dont go to anywhere else but to smartmove. After 8 months of hell the whole Smartmove team were fantastic sercvice like this is very rare but they go above and beyond for their clients in every way. No hidden charges even when our move date changed so many times it was embarrassing they never charged me. What they quoted is what i paid no late key feeseither. I will miss Justine loads she has become like a good friend to me. I cant recommend this company highly enough your not just a customer ti them
Josephine Creedy - 18th April 2021
Absolutely fantastic company! The build up to the move was handled so well- we moved dates several times and Justine was really helpful in getting our final date sorted at short notice. Harry and Ben provided a great packing service and were friendly and helpful. On the day, Ben, Brad, Wayne and Linden worked tirelessly from 9 until 6 to make sure we were settled into our new home. They were friendly and fun. Nothing was a problem and they kept me calm all day. Thanks so much guys! Will recommend you to everyone!
Anneka Spring - 31st March 2021
Jonny and Ben have been absolutely fantastic over the two days of packing and moving. Always really helpful, flexible and easy to talk to. I'd certainly recommend them and in the words of my son they were 'lit'...
Gavin Read - 20th March 2021
A really big thank you to everyone for a very smooth removal this week. Excellent communication from booking and quotes through to packing and moving day. Johnny and his team were fantastic. They were friendly, extremely helpful, worked really hard and nothing was too much trouble. I'll be recommending you to everyone I know, definitely a five star service. Thank you, moving a so stressful and your company made is much easier.
Joanne Hughes - 18th March 2021
We used Smartmove for our house move last week and they were fantastic. They packed everything for us the day before the move, making sure to leave us with any items we wanted for overnight. The moving day went smoothly and it was great to have all of our beds and furniture reconstructed before they left. They were all polite, efficient and friendly and made the move stress free. Highly recommended and would definitely use them again next time (although we're hoping to stay put for a while now!). Thanks to Liam, Mark, Harry, Omar, Mo, Luke and Alex!
Laura Lander - 8th March 2021
We used Smartmove Bristol for our move at the end of Feb. This included the packing service. They were excellent - organised, and efficient. They even helped our seller move their stuff out the house and pack a van after they were let down by their removal company. I would have no hesitation recommending them.
Robert Campbell - 4th March 2021
We also have many independent reviews
---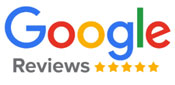 Thomas Bassett
September 3, 2021
Smartmove recently moved us and I cannot fault their efforts. Nothing was too much hassle or too difficult (incredibly heavy desk up a narrow staircase with an elbow? No problem!). I wouldn't hesitate to recommend these guys. Thanks for making move day as stress free as possible.
Valerie Thomann
August 16, 2021
These guys are amazing!! Really professional. They take all the stress away. The team in charge of my move were fantastic with a great sense of humour
Danielle Harris
September 3, 2021
So pleased to have used Smartmove for our recent move. Moving is obviously known as a really stressful time, but these guys took away the stress for us! They have been incredibly reliable. The entire team were friendly and accommodating with requests and were very flexible too. They did everything they said they would and exactly when they said they would do it! I would highly recommend them. They arranged packing, moving and storage and the whole thing ran beautifully. We are so happy with everything- thank you so much!
Liz M
August 15, 2021
We had a great experience with Matt and the team. We had packing and moving, and they packed our whole flat in about 5 hours as well as one truck full, followed by the second truck and unpacking the next day. We've unpacked most of the breakables so far and nothing has been broken, and overall very happy! They made moving into our new house much less stressful than it would have been otherwise. Thanks Smartmove!
Sherif Elbarbary
July 20, 2021
Excellent service from Matt and his highly professional team. Everything was easy and smooth. We loved the moving with mini movers poster as well ;) kept kids excited during the whole moving process. highly recommended.
View all of our Google reviews