CUSTOMER REVIEWS
We do have great customers...!! Thank you to all for taking the time to write these reviews - they mean everything to us.
Write a Review
First class removal company. Really take the friction out of the whole process from quote, to ongoing communication to moving day. Incredible communication and flexibility with our ever changing dates on completion. Really professional and exceptionally high service from them on the day as well!
Can't recommend highly enough - great job!
Dave Wallace - 20th December 2020
Used Smartmoves for our house move. Couldn't be more pleased.
The guys turned up and for 9 hours worked hard and with good humour.
They really put a shift in!!!
Couldn't do enough for us.
They put floor coverings down to protect the carpets and they made sure there was nothing more they could do for us before leaving at 8pm.
Honestly couldn't be more impressed.
Would recommend without hesitation. Thanks so much for making our house move so stress free.

Read more at: https://www.removalreviews.co.uk/write-a-review/step-1
martin watts - 10th December 2020
The Smartmove team were amazing. They packed up and moved my elderly parents during a difficult period, making the whole process stressfree and pleasant. Thanks Smartmove!
Lesley Hannah - 27th October 2020
I would highly recommend this company to take the stress out of moving. From the moment they arrived they put me at ease and made the day a far easier day and reduced my stress levels straight away. Extremely organised and very friendly team. Nothing was to much trouble. Very highly recommended ... and even do NHS discount. Money well spent.
Karen Gilby - 18th October 2020
I cannot praise the boys enough.Dale,Harry and Ben were brilliant and worked like Trojans over 2 days and always with a smile and plenty of banter.They made the stressful process of moving much easier.
Highly recommend SMARTMOVE !!
Jackie Sweeney - 18th October 2020
So glad we chose Smartmove! Brilliant service from start to finish for our move to Devon. From Matt and Justine organising, to Jim and his team on the day, big thanks from us. Would definitely recommend!!

Darren Jarvis - 7th October 2020
I cannot recommend Smartmove enough! Liam and Sam were absolutely amazing! They made the whole experience stress free and kept us entertained along the way too :) My day would have been ten times more stressful without them, I will 100% be recommending you to friends. Thank you so much x
Leah Bidwell - 7th October 2020
Smart move moved us two weeks ago and I can't praise them enough from Justine the friendly lady in the office to the actual men who moved us Harry, Carlos, Saht and Carlos. All were polite, friendly and very helpful. Most definitely use them again.
Lynne Lloyd - 8th September 2020
Ricky, Badger and the gang helped us move over the last couple of days and they were absolutely brilliant. Really positive and helpful and made the whole process much less stressful. Thanks so much!
Kiki Dawes - 29th August 2020
Smart Move Removals are excellent and we would definitely recommend them. They made the video survey really straightforward and cane back with a quote very quickly. They were the most competitive out of 5 removal companies that I had quotes from. Very friendly removal team who disassembled and reassembled furniture with ease. They planned the move really well. 5 stars!
Jonathan Campbrll - 14th August 2020
We also have many independent reviews
---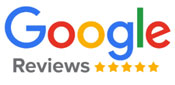 Caroline Dillon
January 6, 2021
I cannot recommend Smartmove enough! Our move date changed so close to Christmas and Matt and Justine were so accommodating with us and our needs. Not only was the service a great price, the guys that moved us (Johnny, Dale and Craig) were so excellent! They made the day such a pleasant, completely stress-free experience. It was so helpful how they took our bed down and put it up again for us, they protected all of our brand new carpets, were so polite and generally lovely! If you're moving, you'd be crazy not to hire Smartmove!
rory garraway
December 23, 2020
Excellent service. Justine was great and very understanding when our completion date moved a couple of times. They quickly rearranged dates to suit us. Liam and Harry on the day were superb, easy going and attentive. They made the whole process very smooth, 10 / 10.
Leanne Peachey
December 18, 2020
What a brilliant company offering a brilliant service. From the start the communication was excellent and Justine was great when we had to keep changing our date. We used the packing service which I would highly recommend. The guys who packed us up were very professional and efficient then the team who moved us were just super in every way. I highly recommend using Smart Move if you want a removals company.
Heather Macdonald
December 17, 2020
The were all brilliant. Justine was really friendly and reassuring about the move as I was super anxious about it. Ricky and his work mates were friendly, reassuring and just lovely. Thanks so much Smart Move, will definitely recommend:)
gianfranco trucchi
October 31, 2020
Awesome service & value for money, thanks to everyone for your help! Justine, you have the patience of a saint & kept me sane when the date changed twice. Ricky & Simon you were great on the day, very professional & friendly & a good laugh when we were getting stressed. We couldn't have had a better crew to help us move from one county to another. Thanks again guys!
View all of our Google reviews