CUSTOMER REVIEWS
We do have great customers...!! Thank you to all for taking the time to write these reviews - they mean everything to us.
Write a Review
I have recently been moved by Smartmove Removals Company. The team provided an excellent service - which was both reliable and a seamless process. The guys had some skillfull manoevres which proved useful with some of my antique furniture, that needed handling with care! It wasn't an easy move for me but the guys took all of the stress out of the situation with their warmth and empathy and even made the process fun! Smartmove is a well established company and I would highly recommend them.

Thank you guys


Victoria Greenhouse - 10th June 2019
Fabulous move thanks to smart move lovely guys we moved into a tiny cottage and they got everything upstairs no problem ,ll
Julie Day - 10th June 2019
Amazing service. They arrived 10 mins before the move time started, appraised the items to be moved and planned it all out. They assured us that it was going to be straight forward and it was. At 9am sharp they were ready to start the move. It all finished with time to spare. They were in no hurry to leave. They even helped us find a few items that had been ignored during the packing.

They also took full responsibility for a bed that got slightly damaged during the dis-assembly. They fixed it at their own cost and time.


Azahar Machwe - 3rd June 2019
I used Smartmove earlier this year and they were absolutely great. I had a pick-up from 2 different locations, an oversized upright piano and 4 lots of stairs to get up. The best thing about them was it was dealing with real people who were flexible about the move, rather than quoting limits or price brackets at me. I still don't know how to play the piano very well, but everything else turned out wonderfully. I couldn't recommend them more
Oliver Grills - 3rd June 2019
We also have many independent reviews
---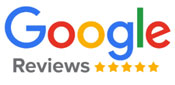 Educate Together Academy Trust UK
June 4, 2019
We used Smart Move for a small office move recently from one school to another - as such, we had restricted access times but the team were helpful and very willing to accommodate our needs. The move went smoothly and the team were very friendly. Would recommend.
J Cook
May 30, 2019
Smartmove were recommended at short notice prior to our move and the service provided was excellent. Very friendly and nothing was too much trouble, even a piano and very heavy garden roller !!! I wouldn't hesitate recommending them as they took so much of the stress away from packing and moving. Thank you very much !!!!!
Ben Glossop
May 4, 2019
A friend recommended Smart Move to me, after they helped him to move a few years ago. He said they handled everything, moving from a flat into a house. We took the recommendation and booked them in; The fact that we had a key exchange meant that we had to be charged a day rate, which is fair enough, and they even accepted a little haggling. On the day they turned up, a few minutes earlier than quoted, and just got on with things. It was a dry day, which makes a difference. We had also already flat-packed most of our gear but we were moving from a house and had plenty to do! The guys didn't stop until the house was empty. Unloading was just as simple and easy; Most things made it through the whole experience without any incident and the guys were finished and left us around 4pm. We would recommend these guys forward, for sure.
Andy Colwill
June 9, 2019
Excellent affordable service, really took the stress of moving away, great team...Thanks guys.
Kate Johnson
March 31, 2019
So much gratitude to all at Smartmove! Matt was patient with me during the quotation process, they matched another quote I was offered, and Jonny & Shelley were prompt (few minutes early even), polite, efficient, and all around lovely. Really couldn't be happier.
View all of our Google reviews