CUSTOMER REVIEWS
We do have great customers...!! Thank you to all for taking the time to write these reviews - they mean everything to us.
Write a Review
Charlie, Zach and Harry moved us from Devon back to North Wales on Friday 22nd July. It was an exceptionally long day with a hot, busy motorway, a storage trip and the house move. The three couldn't have been more professional, cheerful or helpful - they kept us sane and made the day manageable.
They even took time to advise on the storage facility and help us understand how a container opened and closed! The final straw could have been the rain as they moved us in (finishing at 8pm) but they remained full of energy and good humour.
We cannot praise them enough. Thanks chaps.
Steffan Parry - 6th August 2022
We were very impressed with the high level of service given to us (Harry and Ben were so helpful) and nothing was too much effort. The whole team made a stressful day into a good one.
I would have no hesitation in recommending Smartmove to anyone.
R Benge - 19th July 2022
Smart move moved us last Friday and were brilliant. Charlie, Matt and Harry took complete control of everything, worked so hard moving endless heavy boxes and very heavy furniture, nothing was too much trouble for them and kept smiling throughout. We would have no hesitation using Smartmove again. Well done lads and thank you for all your efforts, friendliness and efficiency!
Lin McGill - 11th July 2022
We arranged a video survey with Matt which was very quick and easy and Izabela was very prompt in replying to our queries and changes of plan.

Charlie and Greg did an excellent job helping us move on the day. Communication was great and they were courteous, friendly, and professional throughout what might otherwise have been a very stressful day.

Highly recommended.
Joe Dickinson - 29th June 2022
We had a quick video call to arrange the quote, and Matt assured us that they could accommodate a change to the completion date if necessary.

We paid for the full packing service, which was very efficiently handled the day before the move. On moving day the team turned up exactly on time, and moved us quickly into our new house. The move was complete by 1500! We were extremely happy with the service. Communication was great, and nothing was broken in the move. They took the worry out of what could have been a stressful couple of days. We are delighted with the service they provided.
Pat G - 25th June 2022
Awesome removal service and the boys were great on the day. But then after being told moving boxes to loft was fine, was subsequently told this wasn't ok. I have a rib condition so this was a shame. Large TV broken too. Was told I didn't report it early enough. Emailed the company and secretary was very defensive and rude and then ignored my emails. Shame, as they started out sounding good. Just beware of the follow-up care if things don't go quite to plan.
Ginny Dix - 20th June 2022
Great service from the first meeting with Matt and all phone and email correspondence with the office. On moving day, 3 hardworking and friendly removers made what is always a stressful task much easier. Thanks Charlie, Oli and Conrad! I would recommend.
Phil West - 25th May 2022
Smartmove helped us move at a particularly sensitive time in our life. My partner was in hospital and I was having to sort the move by myself. They made it really easy and were very kind and made the whole thing much less stressful.

They were super easy to work with very responsive and flexible, great communication would definitely work with them again.
Alex Carron Brown - 14th May 2022
Excellent friendly and very professional service. The team were heroic on the day. Thank you so much
Elizabeth Hall - 10th May 2022
The whole team helped us to turn around a move at short notice from quote to packing to moving. Very responsive and helpful.
Clare S - 1st April 2022
We also have many independent reviews
---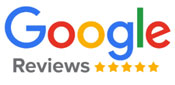 Hang
August 12, 2022
Very efficient move, with highly personable staff. We had a complicated home move, with half our belongings going into store for a couple of weeks, while we did some work on the new house. Everything was managed smoothly, with excellent communication at all points. The moving staff were happy and motivated, worked well as a team and were a pleasure to have around. Not the cheapest company, but definitely a great one to use. Highly recommend.
Matthew Daley
June 7, 2022
Smartmove did an excellent job moving us to our new home. The day-before-moving packing service was a great help, with all required boxes and equipment supplied, and a huge amount of work done to pack things from the delicate and valuable to old bits of junk. Things were carefully wrapped and, when we unpacked, we found that nothing was damaged at all. We would have found this very hard to achieve by ourselves. The day of the move went without a hitch, packed up completely by 11am and moved in between 2pm and 5pm. The team are a friendly bunch and are flexible when things change during the process. All in all, an excellent, good-value-for-money service. Well done!
Franck Ortet
July 2, 2022
Absolutely amazing company! From the start with a very good quote from the owner to the delivery of our belongings, everything was smooth and perfect! Jay and Ben were so efficient in starting to fill their truck, we didn't see time passing. Then, Connor and Charlie finished loading the next day, delivered and unload everything into our new house perfectly! They were amazing gentlemen with an excellent sense of humour! I highly recommend them!
Louise Schofield
August 7, 2022
We had fantastic service from the team at Smartmove Bristol. Our belongings were extremely well looked after, wrapped and packed very professionally, nothing got broken or scratched. The team were really friendly and helpful throughout. We highly recommend this company to anyone. A very positive experience!
Alison Fletcher
August 5, 2022
Smartmove removals Bristol provided an excellent service, prompt, professional and great value. They removed and stored my furniture and delivered to my new address at short notice, took excellent care with all items and offered brilliant service. Lovely people! I thoroughly recommend them!
View all of our Google reviews