CUSTOMER REVIEWS
We do have great customers...!! Thank you to all for taking the time to write these reviews - they mean everything to us.
Write a Review
I would definitely recommend Smartmove, the guys were great, very efficient at packing the van and doing it all with a smile despite us living in a top floor flat so they had to go up and down lots of stairs! They got all our furniture into the right rooms in our new house which made it easy to unpack and settle in. Thanks very much!
Angela Jacobs - 23rd December 2019
Smartmove were very efficient and friendly right the way through from the initial quotation to moving into our new home. On the day movers can do, energetic and friendly attitude was refreshing in spite of the big task ahead. Nothing was too much trouble. Thank you so much to the movers who turned up on the day. Only wish we thought about using their packing service too!
Alex Bonomi - 22nd December 2019
An excellent service from the team at Smartmove. All involved were extremely helpful, courteous and friendly. We would highly recommend using the Smartmove team. Thanks guys.
Andrew Pryce Jones - 20th December 2019
From start to finish the Smartmove removal team were brilliant! They made the whole process of moving go as seamlessly as possible. We cannot thank them enough for being cheerful, unphased and going beyond the call of duty! We will definitely recommend them to friends and family.
Lynnr Quinn - 4th December 2019
Mixed feelings about Smartmove. +VE: The staff are hard working and friendly, My Bristol - Plymouth move on a fixed day rate was cheaper than the competition. They packed most of my stuff the day before, so we could set off earlier on moving day. -VE: I had to ask to have the £75 hr delay surcharge taken off my contract. The receptionist misinformed me about the day before 'pre-load', I was in by chance that day! My new cooker got lifted by the handles which now wobble & cooker seal broke - the receptionist sent the wrong cooker seal to replace it, and I haven't heard from them since.
Georgina Briganti - 4th December 2019
We were really glad that we decided to use Smartmove. Everyone from office staff to removal 'lads' were helpful, professional and friendly. We would definitely recommend their service.
Eileen Brooks - 3rd December 2019
Thank you for a great service. Office staff & booking procedure very helpful. Arrived on time, Liam & Scott were brilliant, moved us in 1/2 day, would use smart move all the time as reliable, careful & efficient.
Helen Mills - 30th November 2019
Matt and his team made our move a smooth and stress less experience. His team were very polite and efficient. They were very professional polite and friendly at all times.
All our furniture arrived as it left. No marks or dents at all.
I would definitely recommend them.
Many thanks Matt.
Karen Joy - 21st November 2019
Amazing service, friendly and understanding they were able to fit me in on incredibly short notice. I have used smart move on more than one occasion and they have always been reliable and a delight in the tedious and stressful moving process! Will definitely recommend and use again if needed. Thank you guys for making our move(s) go smoothly!
Emily Wright - 21st November 2019
Superb service from beginning to end - so helpful and grateful during a stressful time! We booked the packing service (which I would throughly recommend!) and this helped speed up the process of move day. On the day of the move, the guys couldn't have been more helpful - and they see the job through to the end - always with a smile!

Would highly recommend, Couldn't have been more grateful for the service and help they supplied - and all for a decent price!
Steven Hill - 21st November 2019
We also have many independent reviews
---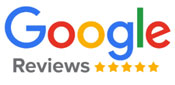 Matthew Daley
June 7, 2022
Smartmove did an excellent job moving us to our new home. The day-before-moving packing service was a great help, with all required boxes and equipment supplied, and a huge amount of work done to pack things from the delicate and valuable to old bits of junk. Things were carefully wrapped and, when we unpacked, we found that nothing was damaged at all. We would have found this very hard to achieve by ourselves. The day of the move went without a hitch, packed up completely by 11am and moved in between 2pm and 5pm. The team are a friendly bunch and are flexible when things change during the process. All in all, an excellent, good-value-for-money service. Well done!
Franck Ortet
July 2, 2022
Absolutely amazing company! From the start with a very good quote from the owner to the delivery of our belongings, everything was smooth and perfect! Jay and Ben were so efficient in starting to fill their truck, we didn't see time passing. Then, Connor and Charlie finished loading the next day, delivered and unload everything into our new house perfectly! They were amazing gentlemen with an excellent sense of humour! I highly recommend them!
Richard Waring
June 26, 2022
The whole team were excellent right the way from the booking and survey to coordinating the move day and the removals itself. The chain collapsed on our initial house move and we had to find another property but smart move honoured our quote and supported us throughout. The team on the move days were very friendly, polite and careful despite 30C heat! Couldn't recommend the company highly enough.
Taylor Adam
June 29, 2022
Smartmove were absolutely brilliant. The team did a brilliant job throughout a very long day due to our completion being delayed. But they went above and beyond to ensure our move was as stress free as possible. Amazing value for money and all the team were very friendly and professional and did an outstanding job. Thank you smartmove for all your help and support. Highly recommended
Mike Foster
June 29, 2022
First class from initial contact through to quote and booking. On the day of moving Connor, Ben and Harry were amazing, worked extremely hard with good humour and lots of banter despite our many narrow stairs and multiple boxes. Thanks guys. Thoroughly recommend this professionally run company.
View all of our Google reviews