CUSTOMER REVIEWS
We do have great customers...!! Thank you to all for taking the time to write these reviews - they mean everything to us.
Write a Review
Thank you so much guys for all your help with the house move. We could not be any happier with your services. Kate and her team were superb; really friendly and supportive, smiling until the very end and making the move a breeze. Crew always on time, polite and careful. We required packing service, they sent 3/4 people that packed everything by 3 pm, again very nice staff, quick and professional. Really recommend Smartmove! Thank you so much. All the best.
Natàlia Peremiquel - 20th November 2019
Excellent, I would 100% recommend.

The guys over 2 days were polite, efficient and very, very hard working.
James Tarr - 6th November 2019
What a fantastic team. Michelle, Liam and John were just brilliant and went above and beyond throughout a very long day! Really, really, excellent work guys Nicky and I are so grateful. Thanks so much for making what could have easily been a really stressful day much, much easier. All the best!
Trevor Coleman - 22nd October 2019
The move went generally well. Disassembling and reassembling the wardrobe was uncomfortable to watch. The gentlemen had slight trouble taking the back off it, so they forced the back to come off by pulling the seal and the back panel so in effect they broke it into two pieces. They did attempt to reseal the back together. Also they took some pins away, even though I asked for the reason. They said I wouldn't need them. I now have to replace pins to secure/fix the back further.
Joe Chan - 21st September 2019
We chose Smartmove because of a personal recommendation, we're so glad we did. Thanks go to Matt, Justine and their team for making our move as stress free as possible. Johnny & Shelley were so pleasant and friendly, working quickly and efficiently on the day. We shall definitely use Smartmove again, and recommend them to our friends.
Mike & Ann Trevanion - 19th September 2019
The team at Smartmove had been accommodating through the whole process of moving us to Devon - on move day we had to pinch ourselves that they were so nice to work with, with a family feel to the team. Deconstructed most our furniture and expertly put it back up in the new property - what they did and for the cost, was remarkable!

We even bought the team a meal as they were such nice guys and a laugh.

Thank you so much to Smartmove. Recommended.
Michael Santiago-Griggs - 16th September 2019
SmartMove were amazing - they guys were really well organised, friendly & efficient & went the extra mile to ensure I was updated with their progress and was happy with everything. I'd highly recommend them!
Sarah Davies - 11th September 2019
Thank you so much to Justine, Matt and their amazing team for helping our move from London to Bristol so smooth and stress-free. They were all so friendly, efficient and helpful from initial enquiry, right through to the last bits of our delivery. Excellent service and value for money. The team were very careful and conscientious with our belongings, whilst also working quickly to get the job done. Everything came back to us unmarked and clean. We would definitely recommend Smart Removals to our friends and family and Value for money.
Thank you very much again, Emma and Rob
Emma Storrie - 10th September 2019
It was a very smart move of ours to choose Smartmove Removals Bristol! Fantastic service from the home visit quote right through to move day. Great communication throughout and the stress of moving was completely taken away. I really enjoyed the move day itself the lads were fun, professional and amazing!!! Thank you all so much.
Kerry Buckle - 30th August 2019
Really helpful team. Very professional and friendly. This is the second time we've used Smartmove and it won't be the last. Highly recommended and thank you guys!
Tom Riley - 14th August 2019
We also have many independent reviews
---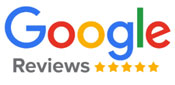 Hannah Carlisle
January 5, 2022
The folks at Smartmove were absolutely amazing. They went above and beyond to support our house move. They were responsive to queries, patient when things were difficult with our sale/purchase, reassuring when we needed it and super efficient when we finally managed to exchange and move. We used their pack and move service which was worth every penny. I would absolutely use their services again and happily recommend them to anyone and everyone!
Ann Carrington
January 2, 2022
I felt confident that Smartmove would provide an excellent service from the moment Matt visited my home. He was reassuring about the items that I thought would be problematic, including a large dining table which I feared would not fit through the entrance of the new house. On the day of the move Liam, Nathan and Jason were brilliant! Nothing was too much trouble and they were friendly, polite and so hardworking throughout the whole process. An additional member of the team also came and took great care in dismantling and packaging my grandfather clock. I would have no hesitation about recommending the service.
Janie Ankers
January 10, 2022
Wow so impressed with the team from Smartmove. They were punctual, communicative and so friendly. They took care to learn my children's names, and ensure all of our most treasured items were really well cared for. They left us what we needed to make our last night in our old home special, and went the extra mile in the new home for us. We highly recommend Smartmove and would be happy to recommend them to everyone. Thanks for making such a big moment in our lives so much less stressful than it could have been!
Ariane Gerami
January 14, 2022
We used Smartmove Removals in June 2018. Matt and Justine answered any queries before the moving day really quick. The staff on the day was on time, worked hard (and it was a challenge with 4 flights of stairs), was friendly and efficient. I would certainly use them again if I had to move in the future. Edit: I used Smartmove Removals again twice in the space of 3 months in the summer of 2021. They were great and even allocated the same ppl, which made it so much easier.
Stephen Nichols
December 6, 2021
Can not recommend Smartmove Removals highly enough, they took the stress out of the whole process, from first contact, they were accommodating, very flexible with dates in these trouble times. We were very happy with the price quoted for full packing service and the moving, they came in the day before the move and packed everything up, and loaded one van, which they stored for us, just leaving the minimum to get by with, the bed, one sofa, etc, Harry and the team work hard on both days, nothing was too much trouble, they brought 'wardrobe boxes' to transfer our clothes from the wardrobe for the move and then put the clothes into the wardrobe at the new house, dismantled the bed, then assembled it in the new house. Totally value for money, can not thank them enough, as I said before, cannot recommend them highly enough, would use them again, thank you very much.👍👍👏👏🙏🙏
View all of our Google reviews