CUSTOMER REVIEWS
We do have great customers...!! Thank you to all for taking the time to write these reviews - they mean everything to us.
Write a Review
The move went generally well. Disassembling and reassembling the wardrobe was uncomfortable to watch. The gentlemen had slight trouble taking the back off it, so they forced the back to come off by pulling the seal and the back panel so in effect they broke it into two pieces. They did attempt to reseal the back together. Also they took some pins away, even though I asked for the reason. They said I wouldn't need them. I now have to replace pins to secure/fix the back further.
Joe Chan - 21st September 2019
We chose Smartmove because of a personal recommendation, we're so glad we did. Thanks go to Matt, Justine and their team for making our move as stress free as possible. Johnny & Shelley were so pleasant and friendly, working quickly and efficiently on the day. We shall definitely use Smartmove again, and recommend them to our friends.
Mike & Ann Trevanion - 19th September 2019
The team at Smartmove had been accommodating through the whole process of moving us to Devon - on move day we had to pinch ourselves that they were so nice to work with, with a family feel to the team. Deconstructed most our furniture and expertly put it back up in the new property - what they did and for the cost, was remarkable!

We even bought the team a meal as they were such nice guys and a laugh.

Thank you so much to Smartmove. Recommended.
Michael Santiago-Griggs - 16th September 2019
SmartMove were amazing - they guys were really well organised, friendly & efficient & went the extra mile to ensure I was updated with their progress and was happy with everything. I'd highly recommend them!
Sarah Davies - 11th September 2019
Thank you so much to Justine, Matt and their amazing team for helping our move from London to Bristol so smooth and stress-free. They were all so friendly, efficient and helpful from initial enquiry, right through to the last bits of our delivery. Excellent service and value for money. The team were very careful and conscientious with our belongings, whilst also working quickly to get the job done. Everything came back to us unmarked and clean. We would definitely recommend Smart Removals to our friends and family and Value for money.
Thank you very much again, Emma and Rob
Emma Storrie - 10th September 2019
It was a very smart move of ours to choose Smartmove Removals Bristol! Fantastic service from the home visit quote right through to move day. Great communication throughout and the stress of moving was completely taken away. I really enjoyed the move day itself the lads were fun, professional and amazing!!! Thank you all so much.
Kerry Buckle - 30th August 2019
Really helpful team. Very professional and friendly. This is the second time we've used Smartmove and it won't be the last. Highly recommended and thank you guys!
Tom Riley - 14th August 2019
Incredible service from beginning to end. We moved from two separate houses into one today. My partner used the packing service which was fantastic, I chose to pack myself. The team coordinated getting us both packed and to our new home at the same time. Amazing! Highly highly recommend this company. Every single person on the job today was a delight to be around and made our move so much less stressful.
Sarah Chapman - 7th August 2019
A team of three chaps from Smartmove came to move my belongings from one flat to another early on a very warm Saturday in July.

The team were fast and efficient, I couldn't fault them at all!

Highly recommend for fast, no fuss removals!
Martyn Royle - 7th August 2019
Smartmove have taken care of my 3rd home move in 18 months, each with its own challenges and each executed with 5 star service. From the office staff to the guys doing the heavy lifting on the day, these guys really remove the stress from what can be otherwise a stressful experience. They are basically a professional and reliable company operated by hard working nice people who care about their customers.
Christopher Wooldridge - 7th August 2019
We also have many independent reviews
---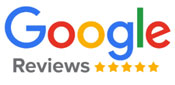 Thomas Bassett
September 3, 2021
Smartmove recently moved us and I cannot fault their efforts. Nothing was too much hassle or too difficult (incredibly heavy desk up a narrow staircase with an elbow? No problem!). I wouldn't hesitate to recommend these guys. Thanks for making move day as stress free as possible.
Valerie Thomann
August 16, 2021
These guys are amazing!! Really professional. They take all the stress away. The team in charge of my move were fantastic with a great sense of humour
Danielle Harris
September 3, 2021
So pleased to have used Smartmove for our recent move. Moving is obviously known as a really stressful time, but these guys took away the stress for us! They have been incredibly reliable. The entire team were friendly and accommodating with requests and were very flexible too. They did everything they said they would and exactly when they said they would do it! I would highly recommend them. They arranged packing, moving and storage and the whole thing ran beautifully. We are so happy with everything- thank you so much!
Liz M
August 15, 2021
We had a great experience with Matt and the team. We had packing and moving, and they packed our whole flat in about 5 hours as well as one truck full, followed by the second truck and unpacking the next day. We've unpacked most of the breakables so far and nothing has been broken, and overall very happy! They made moving into our new house much less stressful than it would have been otherwise. Thanks Smartmove!
Sherif Elbarbary
July 20, 2021
Excellent service from Matt and his highly professional team. Everything was easy and smooth. We loved the moving with mini movers poster as well ;) kept kids excited during the whole moving process. highly recommended.
View all of our Google reviews