CUSTOMER REVIEWS
We do have great customers...!! Thank you to all for taking the time to write these reviews - they mean everything to us.
Write a Review
Thank you so much to Justine, Matt and their amazing team for helping our move from London to Bristol so smooth and stress-free. They were all so friendly, efficient and helpful from initial enquiry, right through to the last bits of our delivery. Excellent service and value for money. The team were very careful and conscientious with our belongings, whilst also working quickly to get the job done. Everything came back to us unmarked and clean. We would definitely recommend Smart Removals to our friends and family and Value for money.
Thank you very much again, Emma and Rob
Emma Storrie - 10th September 2019
It was a very smart move of ours to choose Smartmove Removals Bristol! Fantastic service from the home visit quote right through to move day. Great communication throughout and the stress of moving was completely taken away. I really enjoyed the move day itself the lads were fun, professional and amazing!!! Thank you all so much.
Kerry Buckle - 30th August 2019
Really helpful team. Very professional and friendly. This is the second time we've used Smartmove and it won't be the last. Highly recommended and thank you guys!
Tom Riley - 14th August 2019
Incredible service from beginning to end. We moved from two separate houses into one today. My partner used the packing service which was fantastic, I chose to pack myself. The team coordinated getting us both packed and to our new home at the same time. Amazing! Highly highly recommend this company. Every single person on the job today was a delight to be around and made our move so much less stressful.
Sarah Chapman - 7th August 2019
A team of three chaps from Smartmove came to move my belongings from one flat to another early on a very warm Saturday in July.

The team were fast and efficient, I couldn't fault them at all!

Highly recommend for fast, no fuss removals!
Martyn Royle - 7th August 2019
Smartmove have taken care of my 3rd home move in 18 months, each with its own challenges and each executed with 5 star service. From the office staff to the guys doing the heavy lifting on the day, these guys really remove the stress from what can be otherwise a stressful experience. They are basically a professional and reliable company operated by hard working nice people who care about their customers.
Christopher Wooldridge - 7th August 2019
Thank you so much. What started off a smooth operation got a lot more complicated with a delayed completion. You were all kind and professional throughout and I apologise for the delay. We were so grateful you didn't give up on us and got us in to our new home. You were lovely with the kids, the pets and even us and we would definitely recommend you. Thank you again.
Sam House - 27th July 2019
The move from Bristol to Cardiff took place on the wettest day of July. It poured and the movers got soaked, however they managed to keep all my goods dry! They were efficient and cheerful, even in all the rain. I would highly recommend Smartmove. From Matt's initial visit to the end of the move they were very professional.
Sharron Rutherford - 26th July 2019
We couldn't have been more pleased by the service provided by Smartmove during our recent move from Bristol to Leicestershire.
On the day our three removal guys worked so hard and were extremely careful and efficient with our belongings, nothing was too much trouble even a very large and heavy tree in a pot that I wanted to take. It arrived safely.
I was very pleased with the whole service, right from the initial quote, helpful information from the office through to the move itself and would not hesitate to recommend Smartmove to anyone.

Lindsey Judkins - 25th July 2019
Way better than expected! from the moment of Smartmove's arrival to their departure we felt relaxed and confident about our move. You know when things feel right! We opted for part loading the previous days to give ourselves more time at the destination, the guys introduced themselves on arrival and got straight to work on one of the hottest days of the year! Nothing was too much trouble after showing them around the contents to be moved, we left the guys to decide what to move and how it would be loaded. Top marks all round! Thanks Smartmove!
John Bethray - 19th July 2019
We also have many independent reviews
---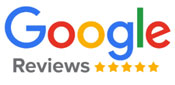 Jessica Dodd
April 10, 2021
We were really happy with the service. The guys were all great especially all the packing team who did such as efficient job and were super friendly too. It could have very stressful moving with two young children but they made it as painless as possible. Jamie  ( think he was the supervisor) was amazing, keeping us informed at every stage, explaining how everything would work and coordinating everything so it ran smoothly. He also kept us relaxed too by being so cheerful!
Laura Lander
March 13, 2021
We used Smartmove for our house move last week and they were fantastic. The quote and booking process were quick and efficient, thanks to Matt and Justine. The team packed everything for us the day before the move, making sure to leave us with any items that we wanted for overnight. The move day went smoothly and it was great to have all of our beds and furniture reconstructed before they left. The team were all polite, efficient and friendly and made the move stress free. Highly recommend and would definitely use them again next time (although we're hoping to stay put for a while now!). Thanks to Liam, Mark, Harry, Omar, Mo, Luke and Alex!
Mark Tubey
April 6, 2021
Our learning difficulties adult son had to move flat in March. The company took time to understand his needs and made sure the team doing his packing the day before were the same as were moving him the next day. This gave him reassurance and confidence. On the day they were prompt, of good humour and kept our son happy. At his new flat they did their best to put items in the room he wanted to. An excellent job, thank You!
Jon Easthope
April 10, 2021
We used Smartmove to pack + move our belongings from Bristol to Wiltshire in March 2021 and were thoroughly pleased with the service provided. We experienced a lot of setbacks and uncertainty with our house purchase, but Smartmove were very flexible, understanding and helpful with respect to changes in our moving date. Both the packing and removals teams were very friendly, professional and accommodating. Our possessions were well looked after throughout the move and took great care with the reassembly of furniture. I'd highly recommend them!
Michelle Royce
March 27, 2021
Smartmove Removals were amazing, we actually couldn't fault them. After quite a stressful conveyancing process moving day wasn't stressful at all! They arrived on time, packed up the vans carefully but quickly. In hindsight we should have got them to pack our boxes too! Thanks for your help.
View all of our Google reviews