CUSTOMER REVIEWS
We do have great customers...!! Thank you to all for taking the time to write these reviews - they mean everything to us.
Write a Review
Matt and his team made our move a smooth and stress less experience. His team were very polite and efficient. They were very professional polite and friendly at all times.
All our furniture arrived as it left. No marks or dents at all.
I would definitely recommend them.
Many thanks Matt.
Karen Joy - 21st November 2019
Amazing service, friendly and understanding they were able to fit me in on incredibly short notice. I have used smart move on more than one occasion and they have always been reliable and a delight in the tedious and stressful moving process! Will definitely recommend and use again if needed. Thank you guys for making our move(s) go smoothly!
Emily Wright - 21st November 2019
Superb service from beginning to end - so helpful and grateful during a stressful time! We booked the packing service (which I would throughly recommend!) and this helped speed up the process of move day. On the day of the move, the guys couldn't have been more helpful - and they see the job through to the end - always with a smile!

Would highly recommend, Couldn't have been more grateful for the service and help they supplied - and all for a decent price!
Steven Hill - 21st November 2019
Thank you so much guys for all your help with the house move. We could not be any happier with your services. Kate and her team were superb; really friendly and supportive, smiling until the very end and making the move a breeze. Crew always on time, polite and careful. We required packing service, they sent 3/4 people that packed everything by 3 pm, again very nice staff, quick and professional. Really recommend Smartmove! Thank you so much. All the best.
Natàlia Peremiquel - 20th November 2019
Excellent, I would 100% recommend.

The guys over 2 days were polite, efficient and very, very hard working.
James Tarr - 6th November 2019
What a fantastic team. Michelle, Liam and John were just brilliant and went above and beyond throughout a very long day! Really, really, excellent work guys Nicky and I are so grateful. Thanks so much for making what could have easily been a really stressful day much, much easier. All the best!
Trevor Coleman - 22nd October 2019
The move went generally well. Disassembling and reassembling the wardrobe was uncomfortable to watch. The gentlemen had slight trouble taking the back off it, so they forced the back to come off by pulling the seal and the back panel so in effect they broke it into two pieces. They did attempt to reseal the back together. Also they took some pins away, even though I asked for the reason. They said I wouldn't need them. I now have to replace pins to secure/fix the back further.
Joe Chan - 21st September 2019
We chose Smartmove because of a personal recommendation, we're so glad we did. Thanks go to Matt, Justine and their team for making our move as stress free as possible. Johnny & Shelley were so pleasant and friendly, working quickly and efficiently on the day. We shall definitely use Smartmove again, and recommend them to our friends.
Mike & Ann Trevanion - 19th September 2019
The team at Smartmove had been accommodating through the whole process of moving us to Devon - on move day we had to pinch ourselves that they were so nice to work with, with a family feel to the team. Deconstructed most our furniture and expertly put it back up in the new property - what they did and for the cost, was remarkable!

We even bought the team a meal as they were such nice guys and a laugh.

Thank you so much to Smartmove. Recommended.
Michael Santiago-Griggs - 16th September 2019
SmartMove were amazing - they guys were really well organised, friendly & efficient & went the extra mile to ensure I was updated with their progress and was happy with everything. I'd highly recommend them!
Sarah Davies - 11th September 2019
We also have many independent reviews
---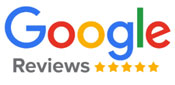 Jessica Dodd
April 10, 2021
We were really happy with the service. The guys were all great especially all the packing team who did such as efficient job and were super friendly too. It could have very stressful moving with two young children but they made it as painless as possible. Jamie  ( think he was the supervisor) was amazing, keeping us informed at every stage, explaining how everything would work and coordinating everything so it ran smoothly. He also kept us relaxed too by being so cheerful!
Laura Lander
March 13, 2021
We used Smartmove for our house move last week and they were fantastic. The quote and booking process were quick and efficient, thanks to Matt and Justine. The team packed everything for us the day before the move, making sure to leave us with any items that we wanted for overnight. The move day went smoothly and it was great to have all of our beds and furniture reconstructed before they left. The team were all polite, efficient and friendly and made the move stress free. Highly recommend and would definitely use them again next time (although we're hoping to stay put for a while now!). Thanks to Liam, Mark, Harry, Omar, Mo, Luke and Alex!
Mark Tubey
April 6, 2021
Our learning difficulties adult son had to move flat in March. The company took time to understand his needs and made sure the team doing his packing the day before were the same as were moving him the next day. This gave him reassurance and confidence. On the day they were prompt, of good humour and kept our son happy. At his new flat they did their best to put items in the room he wanted to. An excellent job, thank You!
Jon Easthope
April 10, 2021
We used Smartmove to pack + move our belongings from Bristol to Wiltshire in March 2021 and were thoroughly pleased with the service provided. We experienced a lot of setbacks and uncertainty with our house purchase, but Smartmove were very flexible, understanding and helpful with respect to changes in our moving date. Both the packing and removals teams were very friendly, professional and accommodating. Our possessions were well looked after throughout the move and took great care with the reassembly of furniture. I'd highly recommend them!
Michelle Royce
March 27, 2021
Smartmove Removals were amazing, we actually couldn't fault them. After quite a stressful conveyancing process moving day wasn't stressful at all! They arrived on time, packed up the vans carefully but quickly. In hindsight we should have got them to pack our boxes too! Thanks for your help.
View all of our Google reviews