CUSTOMER REVIEWS
We do have great customers...!! Thank you to all for taking the time to write these reviews - they mean everything to us.
Write a Review
Amazing service. They arrived 10 mins before the move time started, appraised the items to be moved and planned it all out. They assured us that it was going to be straight forward and it was. At 9am sharp they were ready to start the move. It all finished with time to spare. They were in no hurry to leave. They even helped us find a few items that had been ignored during the packing.

They also took full responsibility for a bed that got slightly damaged during the dis-assembly. They fixed it at their own cost and time.


Azahar Machwe - 3rd June 2019
I used Smartmove earlier this year and they were absolutely great. I had a pick-up from 2 different locations, an oversized upright piano and 4 lots of stairs to get up. The best thing about them was it was dealing with real people who were flexible about the move, rather than quoting limits or price brackets at me. I still don't know how to play the piano very well, but everything else turned out wonderfully. I couldn't recommend them more
Oliver Grills - 3rd June 2019
We also have many independent reviews
---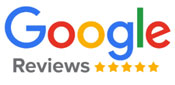 Leanne Hall
January 27, 2020
Great service. Everyone very friendly, helpful, efficient. Accommodating and patient with our date changes. The packing service was invaluable. Having our boxes packed and some stored the day before freed up space for more packing. Great attention to detail, Charlie even thought to leave out a spare lightbulb and funnily enough the hall one went that last night.
Jo Foreman
January 19, 2020
The team were fantastic and made our supremely stressful moving day far less so than it would certainly have been! They were friendly and professional and very efficient. They took the strain from the bulk of the physical side of the move and remained polite and helpful throughout. We would highly recommend SmartMove!
Katie Curtis
December 16, 2019
The SmartMove team who moved us were just brilliant. Punctual, quick, efficient and friendly and polite with it. Nothing was a problem - they even helped us catch our fish to get them into a pot for transport. They helped to make what could have been a really stressful experience much more bearable. I would also highly recommend the full packing service. Saved us so much time. Thank you!!
Katherine Grafton-Green
January 14, 2020
The team were fantastic! We even had the boss help on the Sunday! Nothing was too much trouble. Their sense of humour kept us going through the stress of moving. The team went over and above and we miss having them around after spending two days with them. I would definitely recommend Smartmove. Thanks again gents. Katherine and Anthony
Sarah Buckley
February 16, 2020
Genuinely couldn't recommend Smartmove removals enough. They were incredible. We had a full packing service and then removals service the following day. They were on time, friendly, professional and really understanding of our situation as we were moving with newborn twins. The quotation was provided quickly, there were no additional fees and all the packing equipment was provided. I'm so grateful - moving house with babies could have been awful but you made it as smooth as possible. Thank you.
View all of our Google reviews