CUSTOMER REVIEWS
We do have great customers...!! Thank you to all for taking the time to write these reviews - they mean everything to us.
Write a Review
The team at Smartmove had been accommodating through the whole process of moving us to Devon - on move day we had to pinch ourselves that they were so nice to work with, with a family feel to the team. Deconstructed most our furniture and expertly put it back up in the new property - what they did and for the cost, was remarkable!

We even bought the team a meal as they were such nice guys and a laugh.

Thank you so much to Smartmove. Recommended.
Michael Santiago-Griggs - 16th September 2019
SmartMove were amazing - they guys were really well organised, friendly & efficient & went the extra mile to ensure I was updated with their progress and was happy with everything. I'd highly recommend them!
Sarah Davies - 11th September 2019
Thank you so much to Justine, Matt and their amazing team for helping our move from London to Bristol so smooth and stress-free. They were all so friendly, efficient and helpful from initial enquiry, right through to the last bits of our delivery. Excellent service and value for money. The team were very careful and conscientious with our belongings, whilst also working quickly to get the job done. Everything came back to us unmarked and clean. We would definitely recommend Smart Removals to our friends and family and Value for money.
Thank you very much again, Emma and Rob
Emma Storrie - 10th September 2019
It was a very smart move of ours to choose Smartmove Removals Bristol! Fantastic service from the home visit quote right through to move day. Great communication throughout and the stress of moving was completely taken away. I really enjoyed the move day itself the lads were fun, professional and amazing!!! Thank you all so much.
Kerry Buckle - 30th August 2019
Really helpful team. Very professional and friendly. This is the second time we've used Smartmove and it won't be the last. Highly recommended and thank you guys!
Tom Riley - 14th August 2019
Incredible service from beginning to end. We moved from two separate houses into one today. My partner used the packing service which was fantastic, I chose to pack myself. The team coordinated getting us both packed and to our new home at the same time. Amazing! Highly highly recommend this company. Every single person on the job today was a delight to be around and made our move so much less stressful.
Sarah Chapman - 7th August 2019
A team of three chaps from Smartmove came to move my belongings from one flat to another early on a very warm Saturday in July.

The team were fast and efficient, I couldn't fault them at all!

Highly recommend for fast, no fuss removals!
Martyn Royle - 7th August 2019
Smartmove have taken care of my 3rd home move in 18 months, each with its own challenges and each executed with 5 star service. From the office staff to the guys doing the heavy lifting on the day, these guys really remove the stress from what can be otherwise a stressful experience. They are basically a professional and reliable company operated by hard working nice people who care about their customers.
Christopher Wooldridge - 7th August 2019
Thank you so much. What started off a smooth operation got a lot more complicated with a delayed completion. You were all kind and professional throughout and I apologise for the delay. We were so grateful you didn't give up on us and got us in to our new home. You were lovely with the kids, the pets and even us and we would definitely recommend you. Thank you again.
Sam House - 27th July 2019
The move from Bristol to Cardiff took place on the wettest day of July. It poured and the movers got soaked, however they managed to keep all my goods dry! They were efficient and cheerful, even in all the rain. I would highly recommend Smartmove. From Matt's initial visit to the end of the move they were very professional.
Sharron Rutherford - 26th July 2019
We also have many independent reviews
---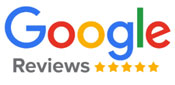 Caroline Dillon
January 6, 2021
I cannot recommend Smartmove enough! Our move date changed so close to Christmas and Matt and Justine were so accommodating with us and our needs. Not only was the service a great price, the guys that moved us (Johnny, Dale and Craig) were so excellent! They made the day such a pleasant, completely stress-free experience. It was so helpful how they took our bed down and put it up again for us, they protected all of our brand new carpets, were so polite and generally lovely! If you're moving, you'd be crazy not to hire Smartmove!
rory garraway
December 23, 2020
Excellent service. Justine was great and very understanding when our completion date moved a couple of times. They quickly rearranged dates to suit us. Liam and Harry on the day were superb, easy going and attentive. They made the whole process very smooth, 10 / 10.
Leanne Peachey
December 18, 2020
What a brilliant company offering a brilliant service. From the start the communication was excellent and Justine was great when we had to keep changing our date. We used the packing service which I would highly recommend. The guys who packed us up were very professional and efficient then the team who moved us were just super in every way. I highly recommend using Smart Move if you want a removals company.
Heather Macdonald
December 17, 2020
The were all brilliant. Justine was really friendly and reassuring about the move as I was super anxious about it. Ricky and his work mates were friendly, reassuring and just lovely. Thanks so much Smart Move, will definitely recommend:)
gianfranco trucchi
October 31, 2020
Awesome service & value for money, thanks to everyone for your help! Justine, you have the patience of a saint & kept me sane when the date changed twice. Ricky & Simon you were great on the day, very professional & friendly & a good laugh when we were getting stressed. We couldn't have had a better crew to help us move from one county to another. Thanks again guys!
View all of our Google reviews